Drawn to Death is the latest from Twisted Metal creator David Jaffe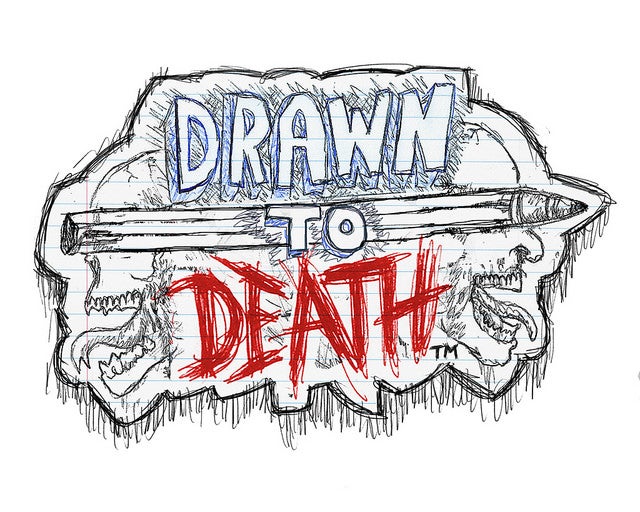 Twisted Metal creator David Jaffe has announced his next game, and its an arena shooter called Drawn to Death.
During Sony's PSX 2014 presentation today, pre-alpha footage was shown and the game is playable in its current state on the show floor.
The game takes place inside the pages of a teenager's notebook, and find players running through the drawings therein. This particular teenager seriously has some psychological issues, going by some of the drawings.
Jaffe said he and his team want as many people to get hands on with it as possible, and to talk with them about what they liked and didn't like about it. He said to consider it a focus test.
An estimated release date for the PS4 title was not provided as it is still in its very early stages.
A post over on the US PS Blog by Jaffe delves into the game a bit more.