Dragon Age: Origins, Left 4 Dead 2 sales hit 3 million units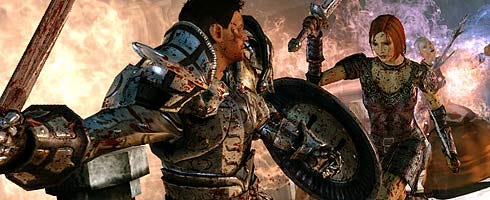 EA confirmed in its Q3 FY10 earnings call yesterday that Dragon Age: Origins and Left 4 Dead 2 have both sold over 3 million units since releasing back in fall.
L4D2 made 2.9 million units since launch for 360 and PC, while the BioWare RPG sold 3.2 million units since its release in October for PC, 360 and PS3.
Origins sold 2.7 million units in the December 2009 quarter.
"This is a tremendous start for the Dragon Age franchise and we are extremely pleased with the great reception the game has already received from critics and fans worldwide," said BioWare boss Ray Muzyka.
"Our team is dedicated to crafting high quality, engaging new adventures and stories in the world of Ferelden for our fans."
Last night, EA confirmed a new title in the Dragon Age series for a release between January-March 2011.
The firm also confirmed last night it had sold just under 10 million units of FIFA 10 worldwide since its release back in early October last year, with 7 million copies sold at retail in the three months ending December 31.
The numbers are for Europe and North America combined.