Dr. Mario World hits 2 million installs and over $100,000 spent within 72 hours of release
Dr. Mario World has only been available for three days, and it's already a bit of a hit.
Nintendo released its fifth mobile game, Dr. Mario World, a little over 72 hours ago and it's already seen over 2 million installs.
Players during this time have also spent over $100,000 on in-app purchases, which range from $1.99 to $69.99.
Along with the aforementioned data, Sensor Tower also compared how Dr. Mario World stacks up against previous Nintendo mobile games during the same time period.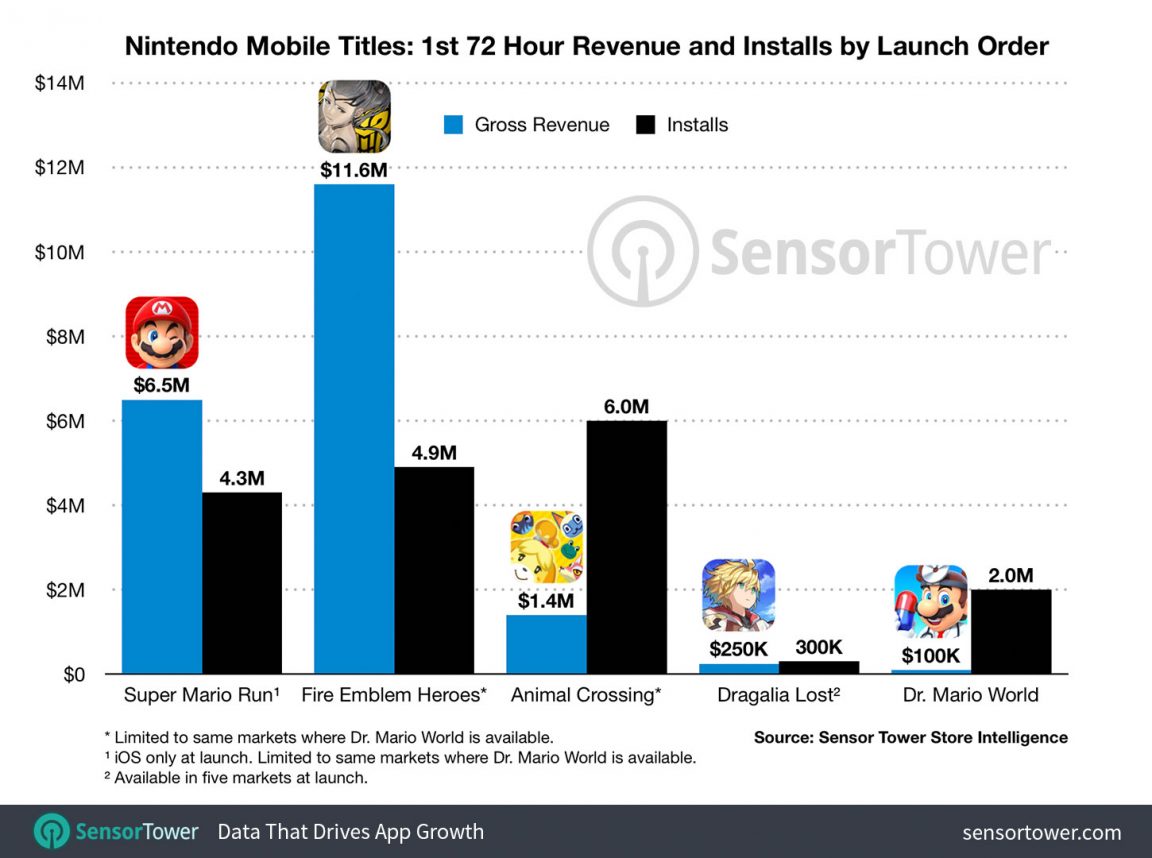 In Dr. Mario World, players treat viruses by matching three medicine caps. Stages have a limited number of moves similar to other puzzle-based titles (Candy Crush, Homescapes, Fishdom).
As the player advances, new maps will open up. The game also becomes more challenging with the introduction of obstacles.
The free-to-play puzzle game was released on Tuesday, July 9, a day earlier than the original date provided. It's available on iOS and Android in limited markets. It will eventually be released in 60 countries, and in multiple languages.
If you're just starting out, here's how to get more coins, diamonds and hearts. We also have tips on the best Doctors and Assistants.