Don't read too much into Versus XIII 360 comment, says Wada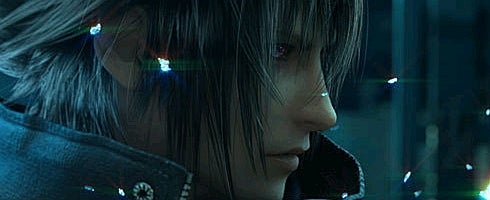 Calm down, calm down. Everyone return to normal now. Let there be peace again.
Square Enix boss Yoichi Wada has clarified what he meant yesterday about comments that the company was internally looking at bringing Final Fantasy Versus XIII to Xbox 360. He's now said that, for the time being at least, it's staying as a PS3 exclusive.
"It looks like the 'net is heating up. Versus on Xbox?," Wada tweeted. "What I said at the earnings press conference was just that until a formal announcement is made at the announcement time, all points about all titles are not finalized."
So for now, don't expect the internet to break come the second week of June. That said, just in case, don't take a single eye off Mattrick on June 14 when Microsoft's E3 presser takes place. Don't even blink, just in case Wada taps that shoulder again, like with FFXIII.
The game's expected to make a formal reveal at E3 next month, director Tetsuya Nomura said in October last year, although that might not happen now, according to comments made by him in February.
FFXIII and FF Versus XIII are part of a three game trilogy, alongside Final Fantasy Agito XIII, known as the Fabula Nova Crystallis saga.
Thanks, Andriasang.