Devolver Digital will host a conference at E3 this year on June 9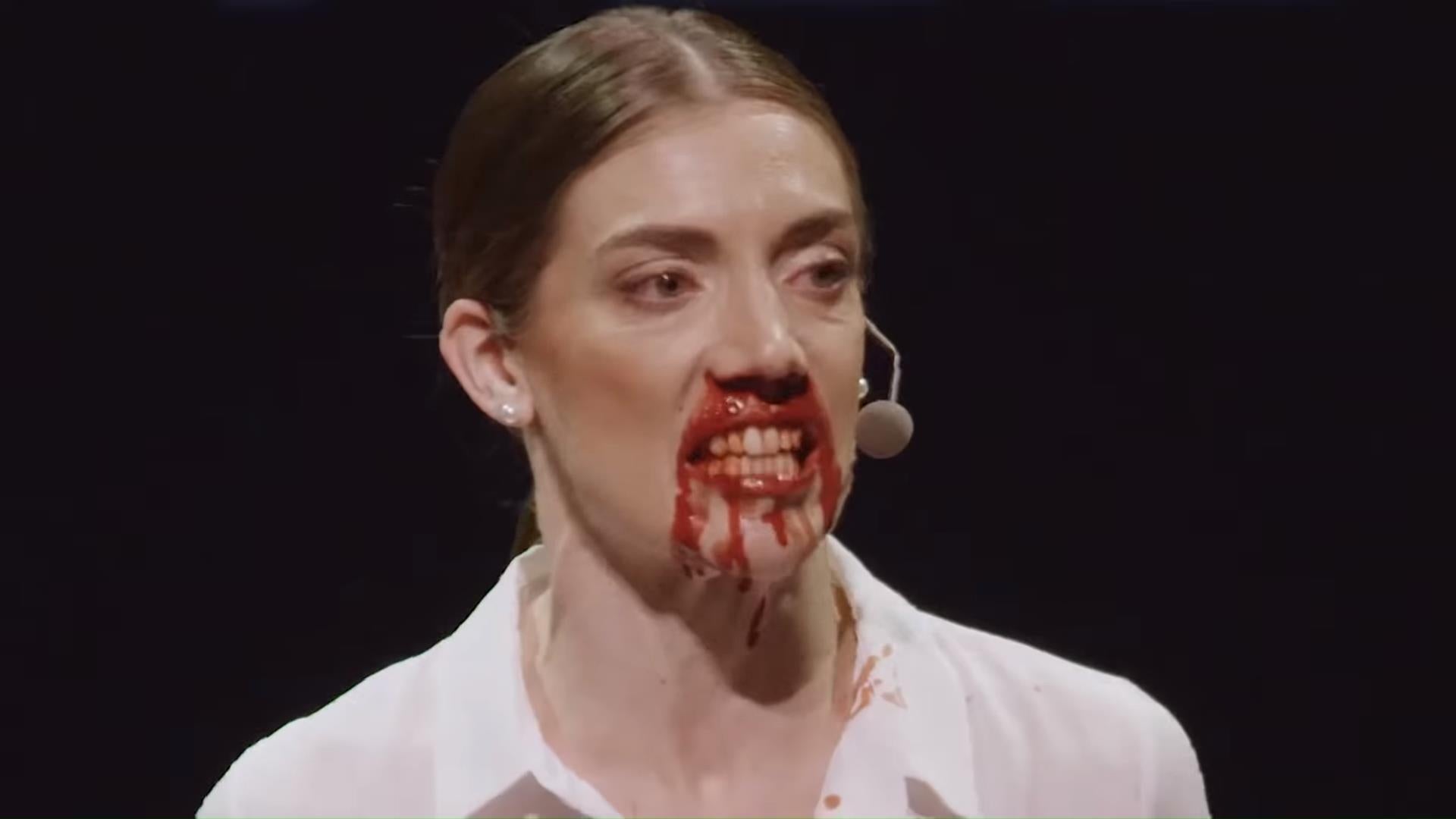 The publisher responsible for the best E3 conference two years running, will not be skipping this year's show.
That, of course, being Devolver Digital, the independent label behind an expanding list of smart, outlandish, striking, and always interesting games.
FWIW we're still going to do an E3 press conference.

— Devolver Digital (@devolverdigital) March 7, 2019
Devolver may not have the spending power of a publisher like EA, but that doesn't stop it from delivering something special at E3. For the past two years, Devolver produced a pre-recorded show in time for E3 that's decidedly unlike anything else you typically see in that week.
Hosted by chief synergy officer Nina Struthers (actress Mahria Zook), the show is reflection of Devolver's brand of irreverent humour. More importantly, it's consistently delivered biting satire of industry trends, and plenty of memorable, funny segments. If you're in it just for the games, Devolver does include a few trailers in between Struthers' absurd numbers.
It's a little under-the-radar, since it's not a live show, and doesn't overly emphasise game announcements. Devolver obviously presents at E3, showing off new games each year to those in attendance.
But, in case you've yet to be introduced to this particular brand of magic, we've included Devolver's E3 2018 show below.
The pre-recorded show will air June 9 at 7pm PT, 10pm ET and June 10 at 3am UK, 4am CEST.