Destiny: Xur location and inventory for September 4, 5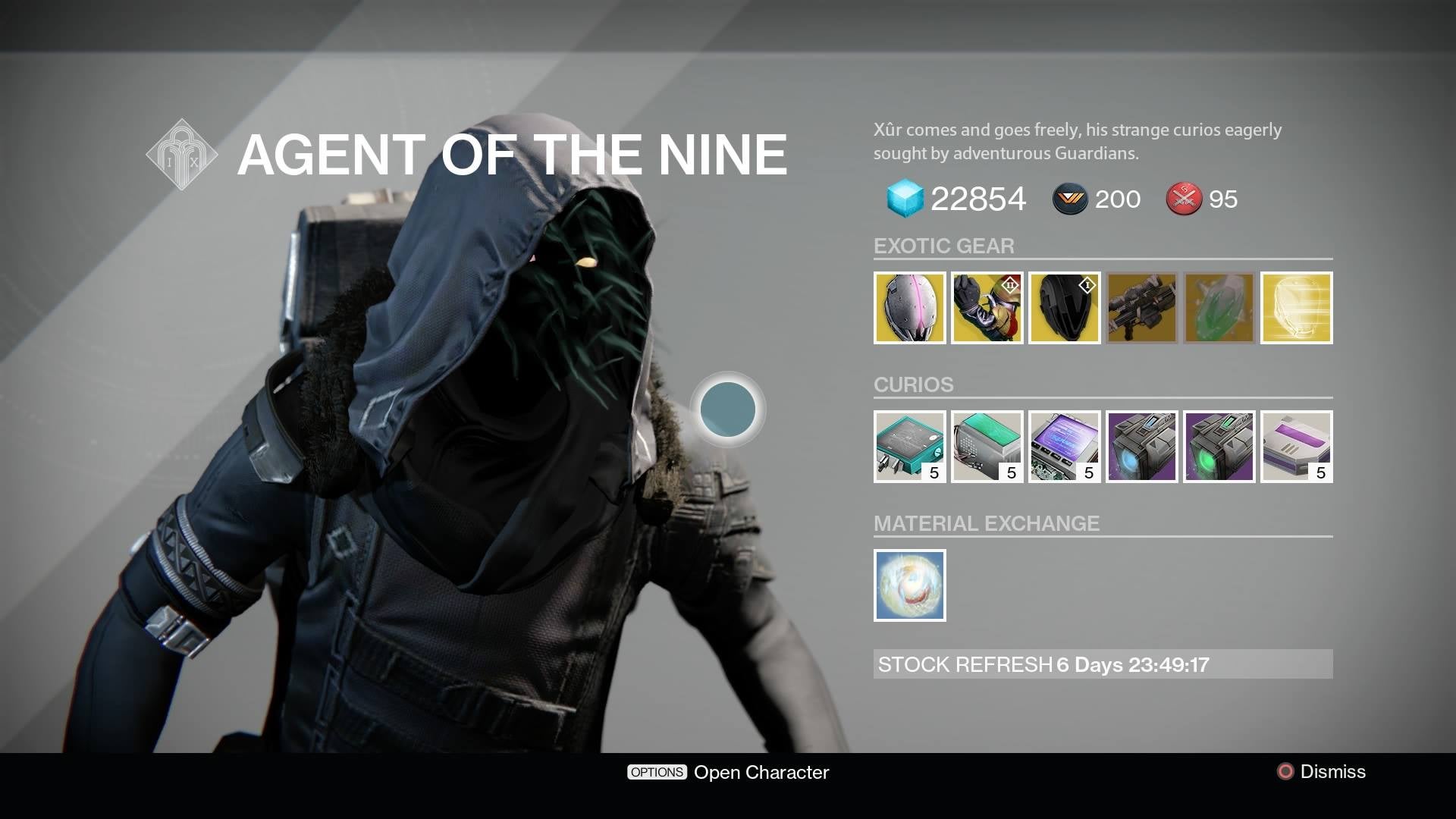 Xur's return is upon us. Find out what's in his sack.
Xur: Agent of The Nine, your number one source of guaranteed Exotic armour and weapons, is back for another week. Xur only accepts Strange Coins and Motes of Light, so make sure you withdraw some from your vault.
You'll find him in the Reef this weekend. He can be traded with no later than 9am GMT on Sunday, September 6.
Find his full inventory below.
Patience and Time is not for everyone. Find out if it's for you.