Destiny 2: Season of the Worthy - Io Seraph Bunker location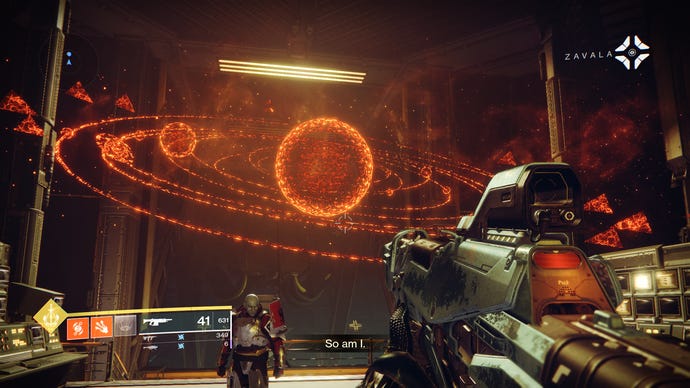 There's a new Seraph Bunker to find in Destiny 2, bringing you one step closer to defeating the Almighty.
The Almighty is set to crash into the Last City and it's up to you to shore up your defences and get Rasputin ready for a fight. The Io Seraph Bunker is the last of the pre-announced bunkers that will become available this season, though more may appear towards the end.
This bunker is a little different as there's no battle or area to clear, but you'll still need to re-establish a connection with Rasputin and charge a Seraph Tower. With all of that in mind, here's where to find the Io Seraph Bunker.
Destiny 2: Season of the Worthy - Io Seraph Bunker location
The Io Seraph Bunker and Tower are close by to one another in The Rupture. Head to the Seraph Bunker first and go through the doors that say "Expand and Collapse" to the Arena. You'll find Zavala in there, with Rasputin showing him an image of pyramid ships approaching, confirming he was at the Collapse.
In a rare move, Zavala sides with the Warmind and promises to help him defeat the Almighty, which will happen towards the end of the season.
After that, you can head over to the Seraph Tower and have access to a new Legendary Sanctum of Bones adventure. It would be a good idea to pick up a few of Rasputin's bounties and unlock the Cost Reduction and Warmind Bit Generation Io Bunker upgrades if you have enough Warmind Bits.
Now that all three bunkers are open, you can aim to get the Algorithm Efficiency Triumph by clearing all three bunkers in a single day, which will give you progress towards completing the Almighty seal.
For more Destiny 2: Season of the Worthy guides, you can check out how to complete Into the Mindlab and where to find the EDZ and Mood Seraph Bunkers.
You'll also find guides on this season's Artifact: Warmind Khaljali , where to get the Tommy's Matchbook Exotic Auto Rifle and the Fourth Horseman Shotgun.
If you're new to Destiny 2, you can check out our Forsaken guide here as well as how to find Lost Sectors and cache codes.