Destiny 2: Season of the Worthy - Moon Seraph Bunker location
A new Seraph Bunker has appeared on the Moon Destiny 2, so here's where to find and net yourself some new loot.
The Season of the Worthy is in full swing and there's a new Seraph Bunker to tackle. This time, you're heading back to the Moon, which is definitely still haunted. To find the Moon bunker, head to the Archer's Line area of the Moon and look for an opening in the ground.
We know of at least one more bunker that will be coming to Destiny 2 soon, which is the Io Seraph Bunker on April 7.
The Moon's Lost Sectors are among the toughest in Destiny 2, so you'll want to bring a powerful set of gear, such as the new Tommy's Matchbook auto rifle and a decent Power weapon.
Destiny 2: Season of the Worthy - Moon Seraph Bunker location
Once you're on the Moon, open up your map and set the waypoint to the bunker. When you're inside, speak with Rasputin then head through the door at the other side of the room to begin Lunar Connection. Fight your way through until you find Ana Bray, then transport back to the surface to take part in the Moon's Seraph Tower event.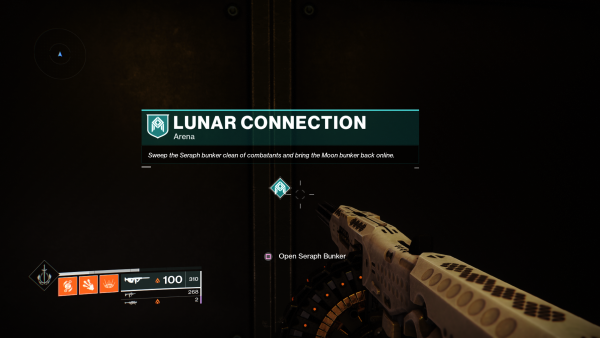 To upgrade the bunker, you'll need to complete various bounties, such as defeating Guardians in the Crucible. Once you've finished the Seraph Tower event, you'll be able to begin upgrading it, before accessing special Moon bunker weapons.
For more Destiny 2: Season of the Worthy guides, you can check out how to complete Into the Mindlab and where to find the first Seraph Bunker.
You'll also find guides on this season's Artifact: Warmind Khaljali , where to get the Tommy's Matchbook Exotic Auto Rifle and the Fourth Horseman Shotgun.
If you're new to Destiny 2, you can check out our Forsaken guide here as well as how to find Lost Sectors and cache codes.