Day of the Tentacle Remastered coming early 2016 - first screens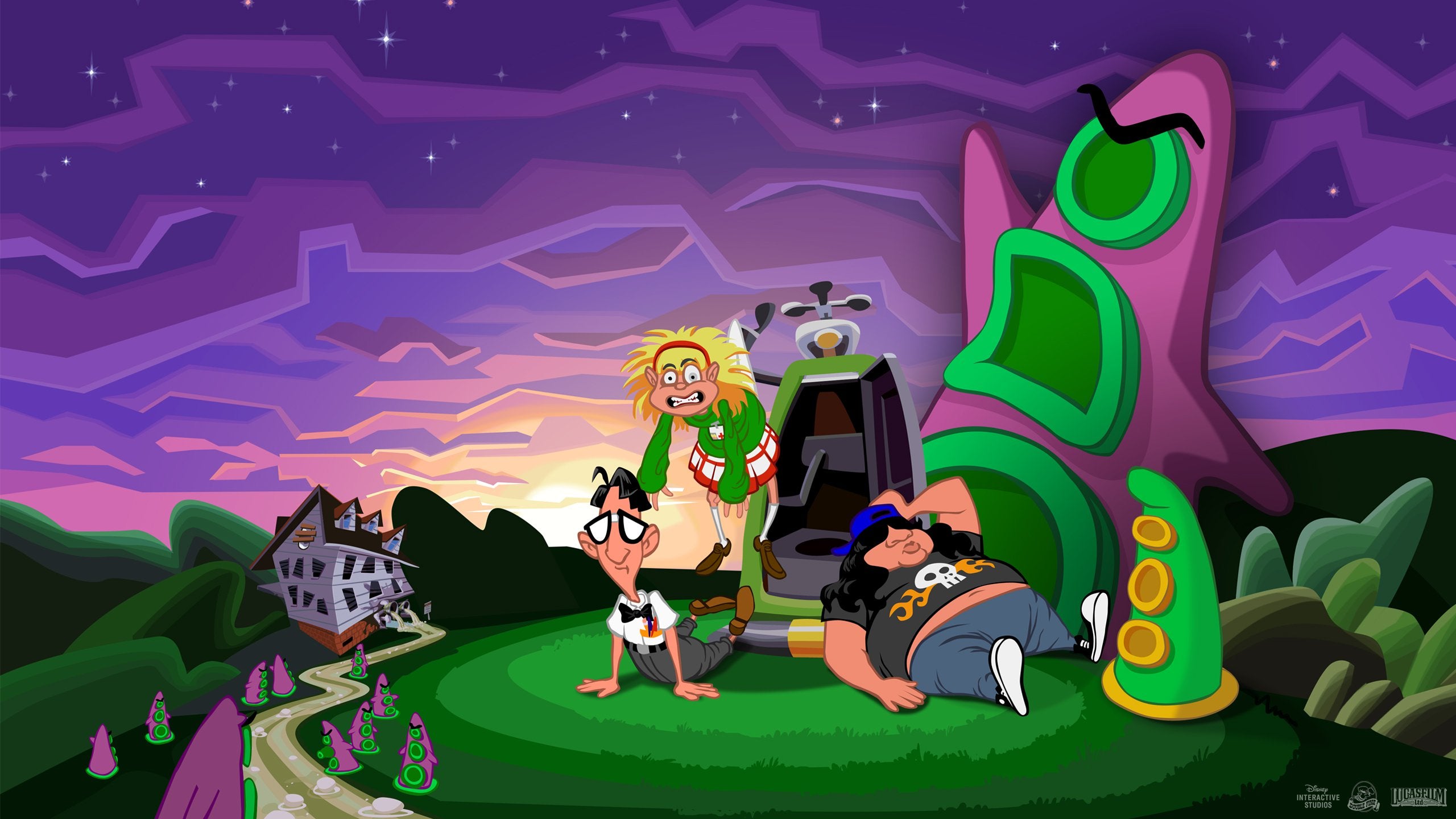 LucasArts adventure Day of the Tentacle is getting a shiny re-release courtesy of Double Fine.
The 1993 Tim Schafer classic is coming to Mac, PC, PS4 and Vita, with cross-buy via the PlayStation Network.
The sequel to Maniac Mansion, Day of the Tentacle involves time travel, mad scientists, and tentacles. The re-release boasts all-new, hand-drawn artwork, and you can toggle between new and original art at will.
It also has remastered sound, an optional modern UI, and the whole original Maniac Mansion as a bonus, as well as commentary from Tim Schafer, Dave Grossman, Larry Ahern, Peter Chan, Peter McConnell and Clint Bajakian.
Check out the first screenshots below; the last two show off the difference between the new and old art styles.