Dante's Inferno says "no" to PC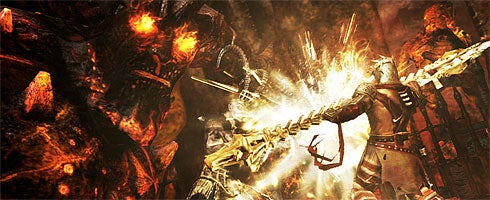 Sorry PC gamers. Dante's keeping his Inferno to himself. Speaking with Big Download, an EA PR rep shot down any hopes of a PC version of the hotly anticipated game.
"When Dante's Inferno was originally announced in December, we attached no platforms to the project. When we came out with a first look for press in February we announced 360/PS3 and then in April we announced PSP. We never announced a PC SKU nor are there plans for any," the rep said.
Oh well. Maybe PC gamers will have better luck the next time a major publisher decides to turn a contemplative literary masterpiece into a decidedly violent hack 'n' slash.