Dante St Lucia DLC movie shows user-creation features and co-op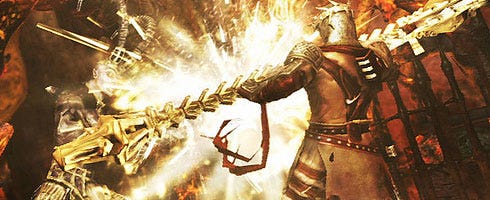 Dante's Inferno's upcoming Trials of St Lucia DLC is going to add some significant upgrades to the actioner, including co-op and user-created levels. Check the movie after the break.
The content will back up the new forest levels added to the game recently, and looks to be dropping some excellent new modes into Dante's mix.
The user-creation stuff looks fully-featured - including a content editor and the ability to rank levels, or "trials" - and Dante's "guardian angel," St Lucia herself, becomes a playable character for online co-op.
Check it. It's out April 29. Deffo worth a squiz.