Cyberpunk 2077 Collector's Edition comes with a statue, art book, world compendium and more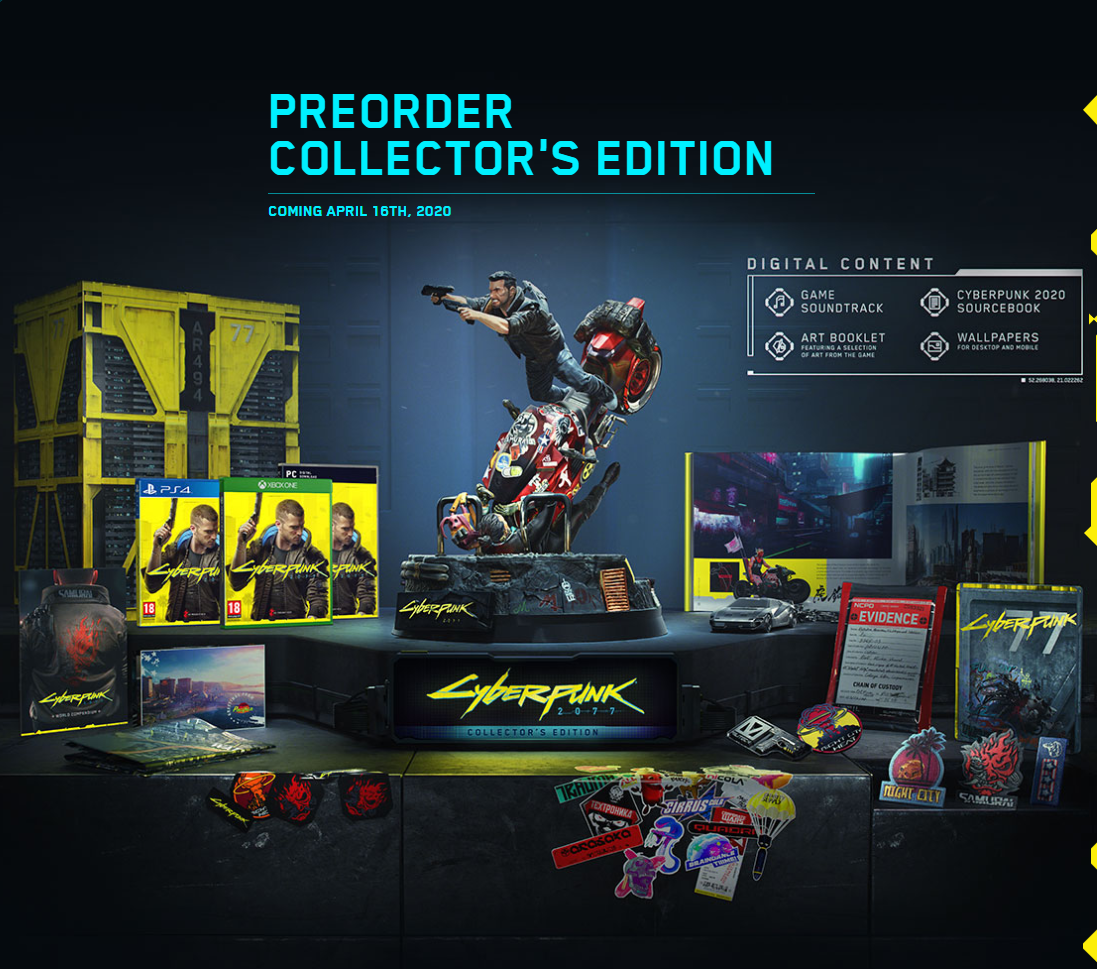 More details have been released about Cyberpunk 2077's Collector's Edition, though it's not available for pre-order just yet.
While the digital version of Cyberpunk 2077 is now available to pre-order on Xbox One, PS4 and PC, you'll need to wait a while before you can pre-order the physical editions and the hotly anticipated Collector's Edition. PC players will be able to purchase it from GOG, Steam and the Epic Games Store.
The yet unnamed physical edition comes with a reversible cover and a world compendium detailing the lore of Night City, as well as some postcards, stickers and a map.
The digital edition comes with a digital art book and the Cyberpunk 2020 sourcebook, as well as the games' soundtrack and desktop wallpapers.
The Collector's Edition comes with a whole lot more. Alongside the digital edition goodies, you'll get:
Collector's Edition box
Collectable steelbook
A 10-inch statue of the protagonist, V
A hardcover art book
Metal pin set
Quadra Vtech Metal keychain
An annotated copy of "A visitor's guide to Night City" sealed in an NCPD evidence bag
Embroidered patches
World compendium
Postcards
Map
Sticker bomb set
We don't have a price for the collector's edition yet, so be sure to check back soon for more details. Cyberpunk 2077 is due to release on April 16, 2020 and you can rewatch the trailer here.