Celebrate Cuphead selling over 3 million copies with 20% off on Steam, Xbox One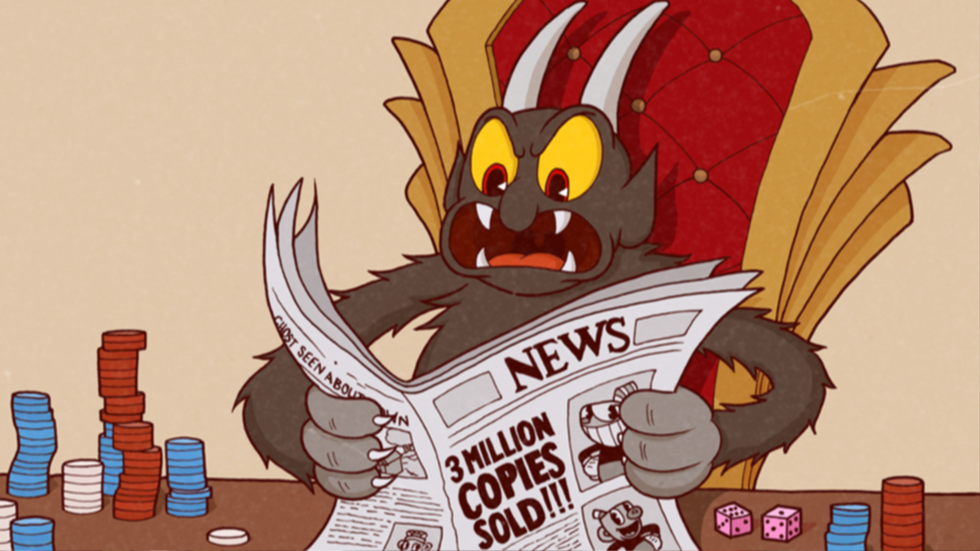 Cuphead has sold over 3 million copies since it released digitally last year.
Studio MDHR has announced its wacky platformer Cuphead has sold over 3 million copies since its release on September 29, 2017.
To celebrate the milestone, the studio is knocking 20% off the original price on Steam and the Xbox Store.
You have another 17 hours to save money on Cuphead for Xbox One, and 24 hours on Steam.
DLC is in the works for the title. Called The Delicious Last Course, the added content includes a new island, new weapons, charms and bosses.
It also adds the new player character Ms. Chalice, and she can be used in the main game once unlocked in the DLC.
A price and firm release date for the DLC has yet to be announced, but it will release on both Steam and Xbox One sometime next year.