Civilization Beyond Earth: Rising Tide expansion announced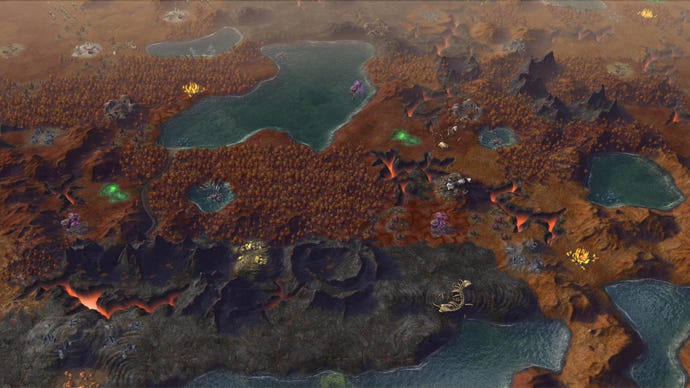 Firaxis has announced Rising Tide, the first expansion to last year's Civilization Beyond Earth.
The new expansion is currently in development and is aiming for a fall release. It promises to expand the playing field by adding the ability to build on water and gives access to new aquatic gameplay as well as the resources beneath the seas of alien planets.
There'll be four new factions, including one descendant from today's wealthy Middle Eastern states, called 'Al Falah'.
The diplomacy system has been overhauled with new dynamic diplomatic traits. Hybrid affinity units and upgrades have also been added, to allow you to invest in multiple affinities.
You'll also be able to collect and combine alien relics in the new artefact system.
Rising Tide is due this fall for £20/ $30.
Take a look at a few screens below: