Check out this crazy Far Cry 5 trailer for Arcade Mode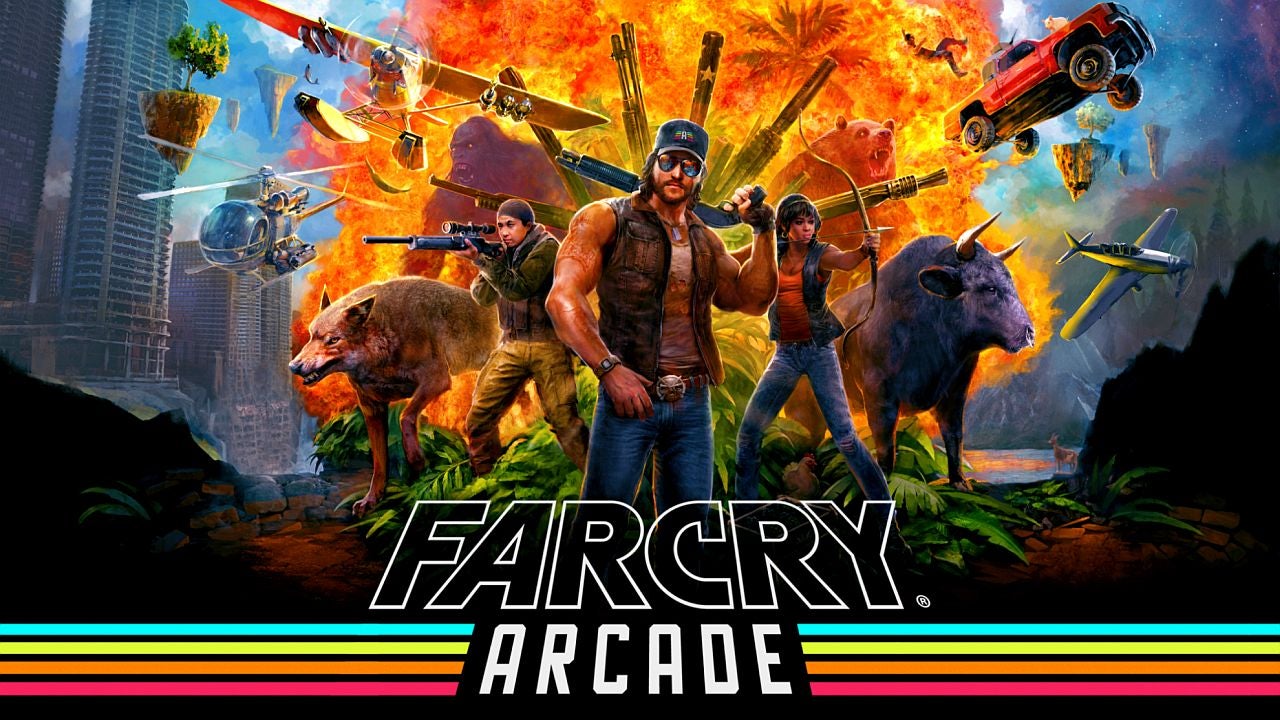 Here's a look at some of the craziness players can get up to in Far Cry 5.
As previously reported, all Far Cry 5 players will have free access to Far Cry Arcade.
It's a map editor containing all sorts of free gameplay and map creation opportunities for solo, co-op and PvP multiplayer experiences.
Far Cry Arcade features assets from previous Far Cry games alongside Assassin's Creed 4: Black Flag, Assassin's Creed Unity and Watch Dogs.
After Far Cry 5 releases on March 27, Arcade will be continuously supported by the developers, and new maps will be featured each week. Map-jams, contests, tutorial livestreams, and other activities will also be made available for map builders.
Players will have the ability to preview new maps online, and add them to a list. Then, upon logging into Far Cry Arcade, the maps added to the player's list will show up. Plus, any rewards the player earns in Arcade, including money, items, weapons, and vehicles, will carry over into the full game.
Check out the trailer above for examples what can be created in Far Cry Arcade Mode.
Along with the free Arcade Mode, Far Cry 5 players will be able to participate in free Live Events with various challenges and rewards.
As far as paid content is concerned, there's the Far Cry 5 Season Pass which is available as a separate purchase or with the Far Cry 5: Gold Edition.
The Season Pass also comes with the single-player portion of Far Cry 3: Classic Edition on PlayStation 4 and Xbox One. PC users will receive the full game.