Far Cry 5 Live Events start April 3: free customization rewards on offer to players
Far Cry 5 players will be able to participate in Live Events with various challenges.
Far Cry 5 players will be rewarded with customization items during hosted Live Events, which begin April 3.
Upon completing these limited-run challenges, players can earn unique vehicle and weapon skins.
These will come in handy as players progress through the core game, as each can be used to spruce up the array of vehicles, weapons, gear items, and more which will be unlocked through gameplay.
All of these items will be accessible as Far Cry 5 players explore Hope County, with nothing locked behind a paywall.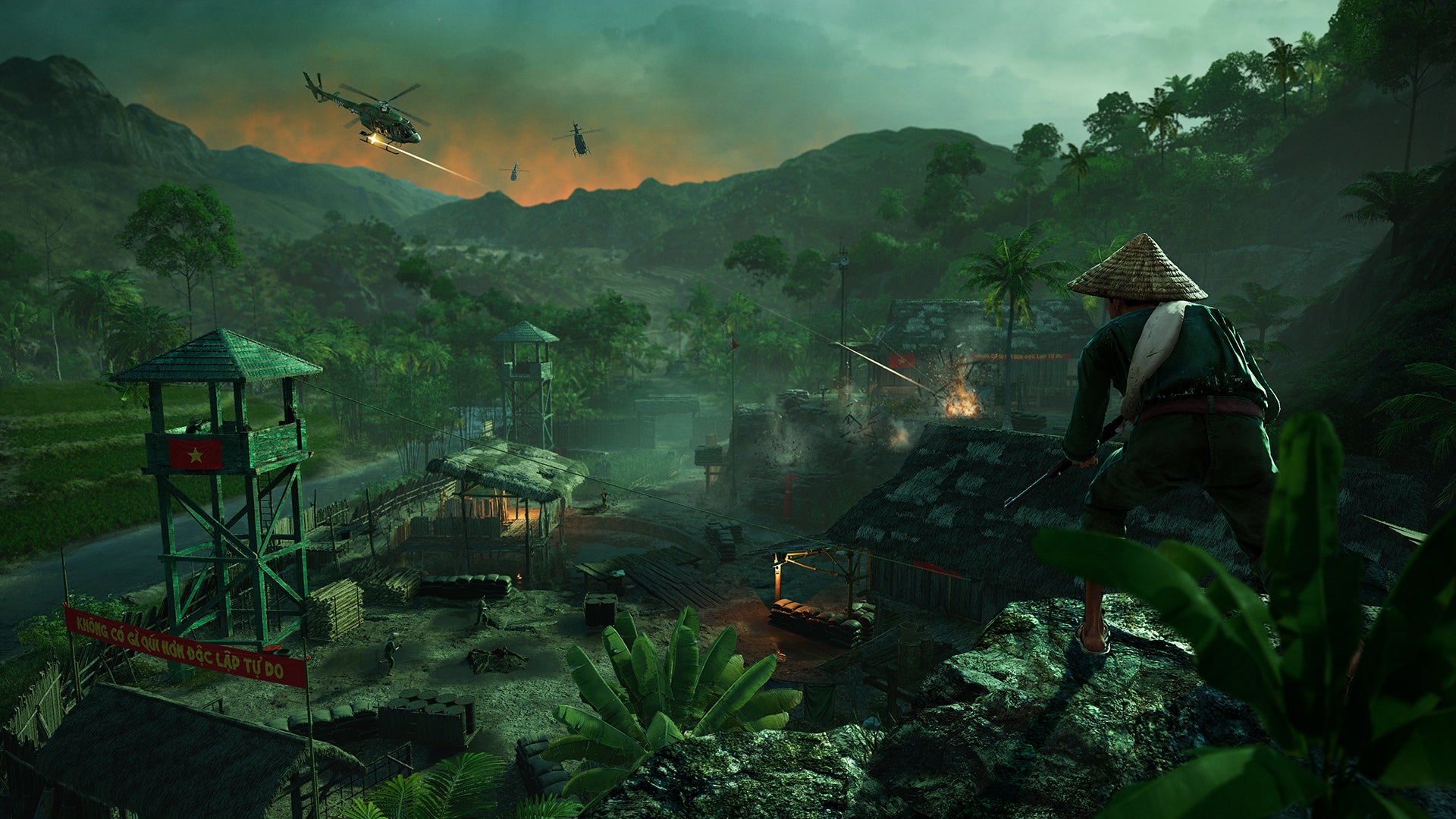 If you're just getting started with Far Cry 5 we've got a guide to the best perks and how you earn perk points. We've also detailed how to unlock the third and fourth weapon slots, which you're going to need early game.
Along with news of the free Arcade Mode and Live Events, more information on the contents of the Far Cry 5 Season Pass has been provided.
The Far Cry 5 Season Pass contains three extra DLC chapters, which as you can see in the screenshots above and the video below, are as crazy as you'd expect.
Hours of Darkness takes players back in time to Vietnam to battle against Viet Cong soldiers. Here, players will have to fight their way through enemy forces, rescue POWs, and try to evacuate in the middle of it all.
There's also Lost on Mars which tasks players with fighting odd-looking aliens on the red planet. Here, they will use futuristic weapons and a jetpack.
Finally, the co-op Dead Living Zombies features seven different B-movie scenarios that pit two players against hordes of undead horrors.
The Season Pass is included in the Far Cry 5: Gold Edition or as a separate purchase.
And don't forget: the Season Pass also includes Far Cry 3: Classic Edition. PlayStation 4 and Xbox One users will receive the single-player campaign of Far Cry 3, and it will be available pass owners four weeks before the standalone version is released.
PC players who purchase the Season Pass or the Far Cry 5 Gold Edition will receive the full version of Far Cry 3.