Castlevania: LoS to release on two discs for 360, is a day long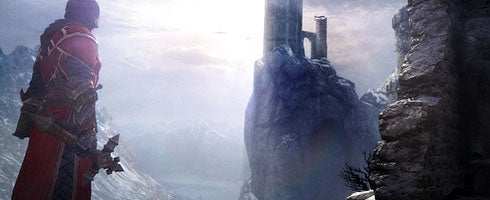 Castlevania: Lords of Shadow producer Dave Cox has revealed to XBW 360 that the game will ship with two discs on 360 compared to one Blu-ray on PS3.
He told the mag that converting a game onto just one DVD disc will be a problem Microsoft will be encountering "more and more" in the coming years.
"Microsoft actually sent their tech guys to the studio to see the game and look at [how we're] compressing it, but they said: 'Okay, it's good. You're doing all you can," he said.
"I think it's something Microsoft are going to experience more and more - that they need to help developers overcome the storage problem."
Cox added that the first disc of the 360 version of the game will offer an install option in-game to allow players to play the game in full on the second disc.
He went on to add that Lords of Shadow will be a day in length in order to complete it, saying the longest cut-scene for the game is 14 minutes: the ending.
"Our longest one is 14 minutes, which is the end sequence... The game's around 24 hours long and every level's different. We have so much variety and we re-use very little assets."
Castlevania: Lords of Shadow is out this fall for PS3 and 360, and will be one of many games at Eurogamer Expo in October.
Via CVG.