Call of Duty: Infinite Warfare's movement in multiplayer is a take on Black Ops 3's system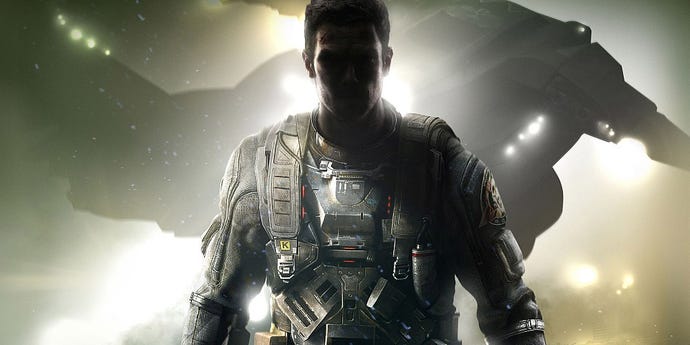 Details surrounding the type of player movement in Infinite Warfare's multiplayer mode are scarce, but we may have our first clue.
Call of Duty: Infinite Warfare's movement in multiplayer is a take on Black Ops 3's system
Call of Duty: Infinite Warfare's recent reveal trailer got a lot of people talking.
Whether or not you're a fan of the decision to take the next Call of Duty to space, the all-important multiplayer was left out of the trailer, as is always the case.
Although we're probably going to have to wait for E3 2016 to see proper multiplayer footage, developer Infinity Ward may have just dropped a big hint as to the type of character movement fans could expect.
Speaking to a fan on Twitter, the official Infinity Ward account alluded to multiplayer movement being close to the system found in last year's Black Ops 3.
@CODINT3L If you've played #BlackOps3 before, our take on the chain-based fluid movement system will feel natural to you. #InfiniteWarfare

— Infinity Ward (@InfinityWard) May 13, 2016
The chain-based movement the tweet is referring to is one of the best parts about Black Ops 3, and it's completely different from what Sledgehammer did with Advanced Warfare.
At the time, Treyarch said the goal with that system was to make sure players never lose their momentum, and always have their guns up. That system worked well in practice, and allowed players to chain together wall runs into slides, into jumps, mantles etc.
That Infinite Warfare is going to offer a new take on this is certainly big news, and definitely puts to rest hopes of multiplayer hearkening back the "boots-on-the-ground" mechanic known from older Modern Warfare games. Perhaps Modern Warfare Remaster will fill that void.
Infinite Warfare is out November 4 on PC, PlayStation 4, and Xbox One.