Brutal Legend DLC is "something awesome," says Schafer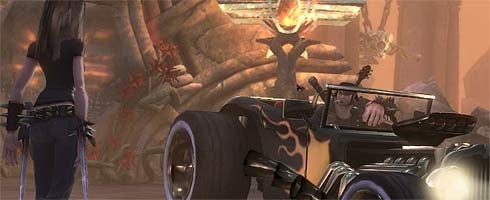 Brutal Legend will have DLC. Quite what it is, Double Fine's Tim Schafer isn't saying.
"Something awesome," he told VG247 when asked if the game will have extra content, despite the best efforts of a PR to keep everyone on the "we're not talking about any of that stuff right now" track.
"I was about to tell him everything," Schafer joked.
The developer was speaking at EA's spring showcase in London last month.
The game itself was shown with placeholder music at the event, as licensing deals haven't been signed as yet. Will the DLC be music? It very well might be.
It's out for PS3 and 360 this October.