Borderlands 3: how to smash Eridium Crystals, translate Eridian Writing and farm Eridium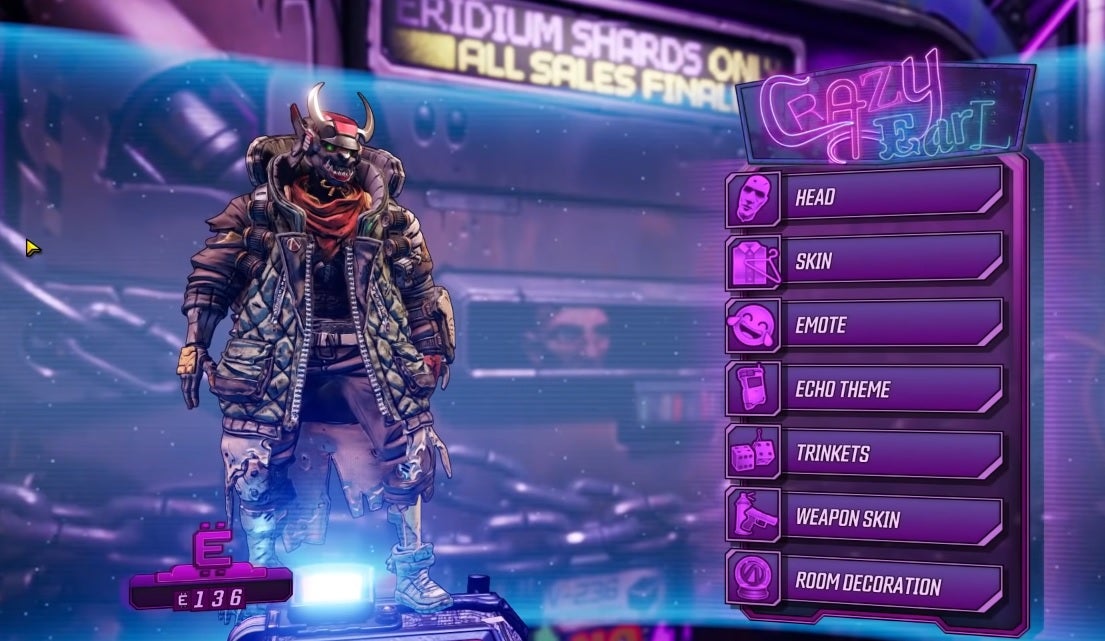 There are several ways you can earn Eridium in Borderlands 3, from smashing purple crystals to translating writings, but you'll need to progress through the main story first.
Crazy Earl has a bunch of cosmetic items and shiny new weapons to sell you, but you need Eridium in order to buy them.
You'll be able to earn special Eridian items as your progress through the main storyline, so if you haven't found either of these items yet, consider this your only spoiler warning.
How to smash Eridium Crystals, translate Eridian Writing and farm Eridium
In order to smash the Eridium Crystals, you'll need the Eridian Resonator, which you'll get during Chapter 10. You don't need to equip it to melee these crystals, as it'll be automatically added to your hand.
The Eridian Analyzer can be found near the end of the game after a big boss battle. You'll need this to translate the Eridian Writing , so if you haven't got this far yet, you can at least interact with the writing to add their locations to your map.
Once you've picked it up, speak with Tannis on Sanctuary to find out how it works then get scanning. You'll earn at least 25 Eridium for each piece of writing scanned, so it's worth going back to visit known locations.
The icon for the Eridian Writing is a little blue triangle on your map, so keep your eye out for them.
You can also earn Eridium by completing challenges in the map menu tab, such as killing the Lavender Crawley, and by killing Anointed enemies.
You can save and reload into areas where you find Crawleys to farm Eridium easily, even when playing in Mayhem Mode.
Eridium will also drop randomly throughout the game as you progress through missions and sort through loot. You can also use Eridium in the slot machines on Sanctuary which can get you some pretty good rolls and there's every chance a Legendary weapon will drop.
Want more Borderlands 3? Then check out our guides on how to unlock the Proving Grounds, how to beat Katagawa Ball and Killavolt and our favourite character builds.