Blizzard DOTA to be a "larger" project than other mods, release "further out"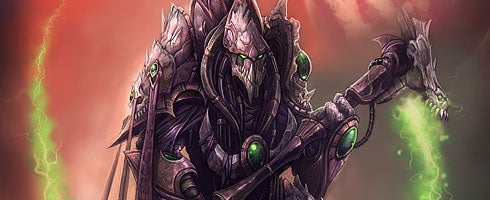 We played Blizzard DOTA. It's hilarious and fun and delightful. We rarely use the word delightful. This is a Big Deal.
So we were both saddened and excited when Blizzard talked about the StarCraft II spin-off during its StarCraft II and Battle.net press conference earlier today.
According to production director Chris Sagaty, Blizzard DOTA is simply a "larger" undertaking than the other three Blizzard mods. As a result, it's release date will be "further out" than its less ambitious counterparts, which will be rolled out over the next "few months."
In addition, depending on how players react, Blizzard's looking at supporting Blizzard DOTA after its release with tweaks, new content, and the like.
In the words of one particularly excited VG247 writer when the news broke: "Woohoo!" In the thoughts of everyone around him: "I am so glad I don't know that guy."
We're at BlizzCon all weekend, so keep checking back for more.