Blizzard developing mods internally for StarCraft II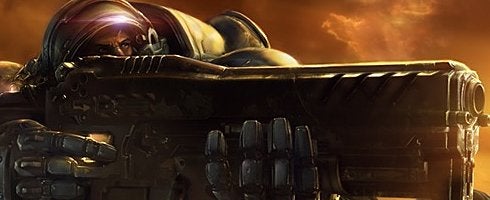 Blizzard has said it's to develop mods internally for StarCraft II, in order to offer "polished gameplay experiences" for fans.
Speaking with Game Informer, lead designer Dustin Browder also chatted a bit more about previously announced plans to allow modders to sell their wares via Battle.net.
"We've got some mods we've developed internally that we're going to put out to get some more art into the hands of the mod makers but also provide what we hope are some polished gameplay experiences for our fans to get more value out of Battle.net," said Browder before going onto discuss player created mods.
"There's a lot of challenges to bring that in front of consumers: making sure the consumers' digital rights are protected, making sure that people can't steal each other's maps, making sure that we've got the right UI and tools to rate maps and find maps," he said. "I don't know what's going to be in patches versus what's going to be in Heart of the Swarm at this point, but we're definitely going to take steps going forward to try to roll it out piece by piece so we get more user feedback.
"We can get stuff in front of the consumers faster so that they can see what our plans are. I'm so sorry I don't have a better answer, but we are going to keep working on it going forward."
The first big patch for StarCraft II is scheduled to hit today, and you can read about the changes and additions to included here.
Thanks, BigDownload.