Want a Mass Effect trilogy remaster? BioWare is listening to all your feedback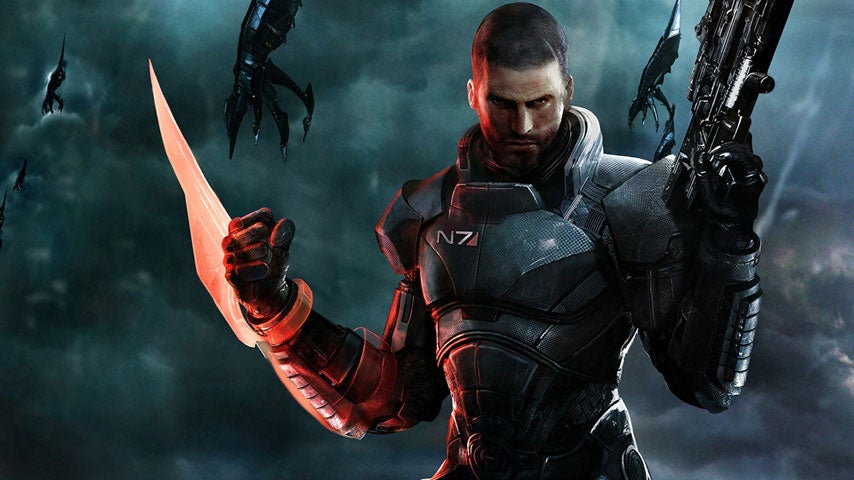 Aaryn Flynn, general manager at BioWare, is asking Mass Effect fans what they wish would be included in a remastered release of the Mass Effect games.
Flynn took to NeoGAF to discuss with the fans the top features they want included in a remastered Mass Effect trilogy, but has not made any promises.
Because fans have been asking for a Mass Effect remake for ages, Flynn already has a few ideas. Things like 1080p/ 60fps, high resolution textures, shader improvements, all DLC in the box and having a 'seamless experience' so games could flow into one another without the need to go to a menu and import saves.
"The seamless adventure would be very interesting. You'd have to integrate some cut scenes to tie it together I feel as the time between games was almost like the time elapsed in game, all in all that's a great list though, DLC is a definite must!" Flynn said.
"I know it'd be a great addition for most of us here if the character creator was tweaked to ensure more customisation as the DA:I has given us a taste of the good life."
Responding to another user who suggested "organic implementation" of DLC, Flyn said, "And yes, the "organic implementation" is definitely what I have in mind. It should just all be there, as if it never wasn't there (if that makes sense)."
Flynn also talked a bit about how he is not in favour of making the combat of the first game more in line with the sequels.
"ME3 combat mechanics in ME1' comes up relatively often, but it's not on my radar (again, speaking personally)," he wrote. "First it would be a helluva lot of work. Second, I hate the idea of us being accused of 'retconning' ME1.
"Third (and I bet everyone on NeoGAF knows this), there are those who prefer ME1... So given that all that, it doesn't feel like the right thing to do.
Some fans were expecting a surprise announcement of a remastered trilogy during today's N7Day celebrations, which Flynn promptly shut down.
Thanks, Eurogamer.