Battlefield Hardline release date announced, Star Wars Battlefront coming holiday 2015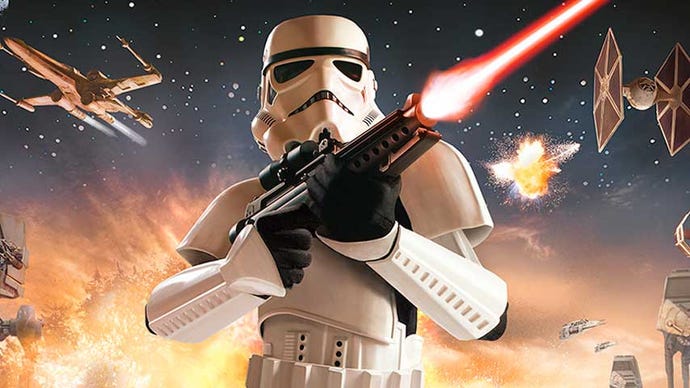 EA announced the release date for Battlefield Hardline and a timeframe for FPS Star Wars Battlefront this evening.
The shooter from Visceral Games will launch on March 17 in North America, March 19 in Europe and March 20 in the UK. . It will release on PC, PlayStation 3, PS4, Xbox 360 and Xbox One.
The firm also said Star Wars Battlefront, which is a FPS, is planned for release during Holiday 2015, which is Q3 FY17, and the first look at the game will be coming in spring 2015.
EA also announced during the financial Q2 FY15 call to investors, that the next Battlefield game wouldn't be released until until Holiday 2016.
"This allows us to have a major first-person shooter title each year," said EA CFO Blake Jorgensen.
It will also allow EA to space its shooter games out to allow for players to have plenty of time between each.
For the quarter ended September 30, 2014 EA said it was the number one publisher on PlayStation 4 and Xbox One consoles in the Western World, with FIFA 15, NHL 15, Madden NFL 15, EA Sports UFC, Titanfall, Battlefield 4 and FIFA 14 leading the way.
EA Access is also doing well for the firm and it has "exceeded expectations," according to Jorgensen.
During the quarter, EA said players logged over 1.9 billion hours of gameplay on console and PC and that its monthly active users on mobile averaged over 155 million.
EA's mobile sports games averaged more than 40 million monthly active users in Q2, up 250% year-over-year, driven by Madden NFL Mobile and FIFA 15 Ultimate Team Mobile.
To date, players have logged more than 89 million games of Madden NFL 15, up 48% year-over-year.
For the quarter, net revenue of $1.22 billion was reported with net revenue for FIFA, Madden NFL and Hockey Ultimate Team collectively up 96% year-over-year.