Battlefield: Bad Company 2 to get free map pack at launch, another to come afterwards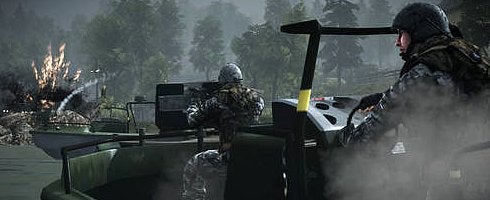 EA's announced, as part of Project Ten Dollar, two new maps for Battlefield: Bad Company 2, which will launch alongside the shooter next week.
The first map is known as Laguna Alta, which is tied to Conquest, while the second is a map for Rush called Nelson Bay. Overall, that now makes ten maps in total to launch with the game on Tuesday in the US.
But that's not all: soon after launch, if you redeem a VIP code - similar to the Cerberus Network in Mass Effect 2 - you get the free map pack and a second map pack free after launch.
The maps are known as Arica Harbour and Laguna Presa, which are both Conquest and Rush maps, respectively.
"Battlefield: Bad Company 2 will redefine online modern warfare on March 2. We are deeply committed to the FPS community and Battlefield fans worldwide," said senior producer of the game, Patrick Bach.
"These first two map packs are just the beginning. We're planning ongoing support for the community by always keeping the experience fresh and ensuring the best possible gameplay experience."
For anyone who decides to get the pre-owned, you can get a VIP code for the DLC and future content for $15.
Battlefield: Bad Company 2 releases next week - Tuesday in the US and next Friday in the UK - for PlayStation 3, Xbox 360 and PC.