Battlefield Bad Company 2 iPhone-bound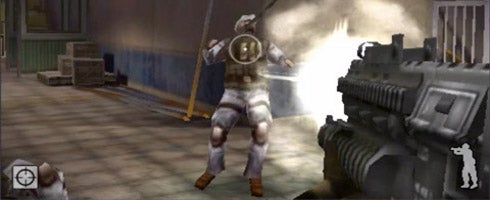 Bid a fond farewell to the days when "playing Bad Company" on an iPod only meant listening to old white guys sing about how they feel like makin' love.
Kotaku brings word that EA's revealed an especially bite-sized take on its biggest war shooter, which it's stuffed to the brim with 14 missions and online multiplayer. And who doesn't like shooting little people? Wait, that came out wrong.
Anyway, Battlefield Bad Company 2's deploying on iPod Touch and iPhone this November. For now, though, click through the link for the first screenshots of the little shooter that could in action.