Battlefield 5 team on diversity: "It's about us staying true to our vision"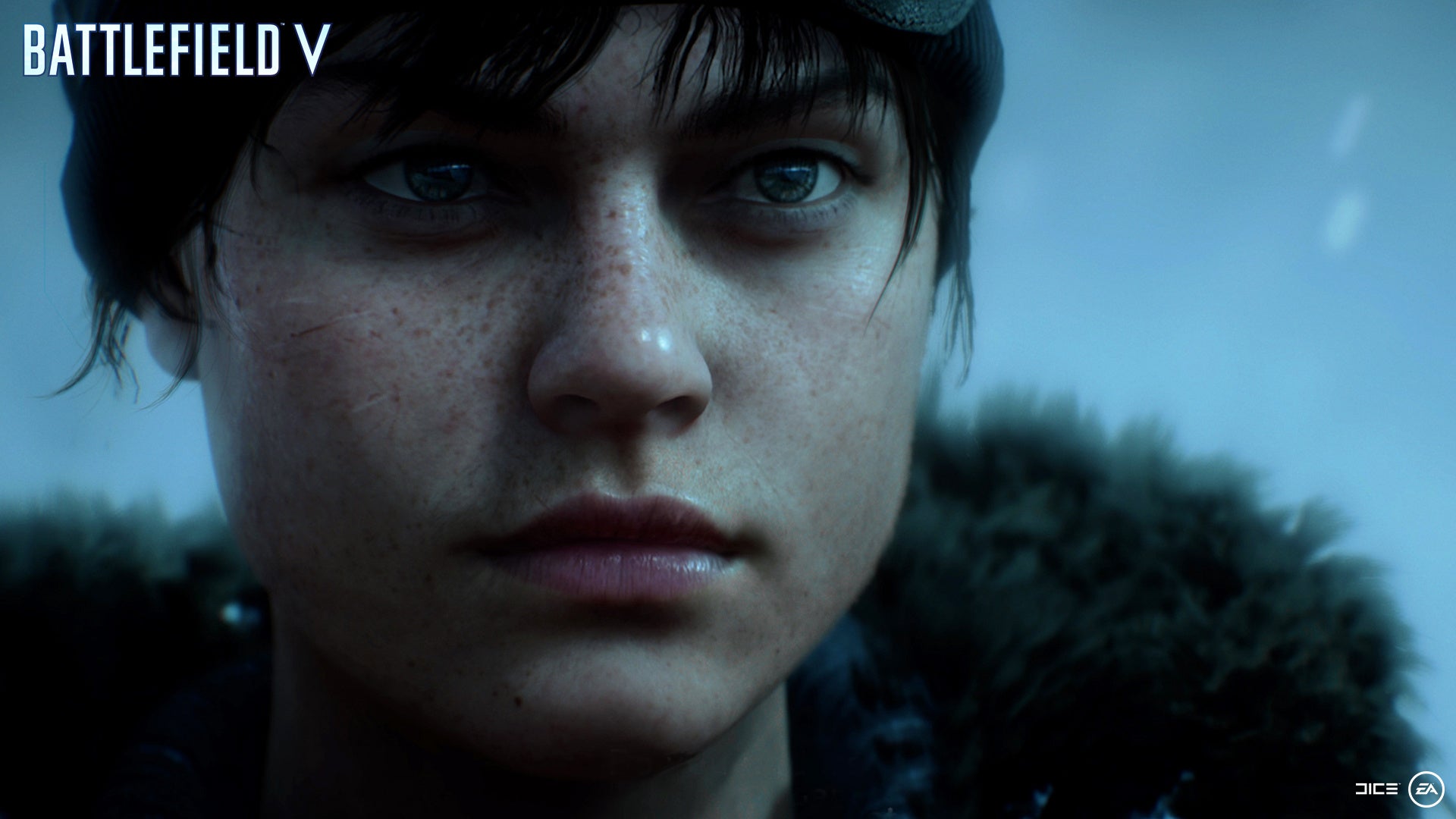 It's another day that ends in the letter 'y' so that means there are some men who are angry about virtual women.
Whenever a game gets censored to release in a different territory - also called 'localisation' - people lose their damn minds. When it comes to developers making progressive decisions, one vocal part of the gaming audience - usually the same ones who cry about perceived censorship - ask the developers to change their game.
This has been the case with Battlefield 5, which has come under fire for daring to allow players to step into the boots of both male and female infantry. It's completely optional what gender you choose, but that's still not good enough for some.
At a recent review event, I got a chance to ask DICE how the developer felt about the controversy.
"We always said this is the game we want to build," design director Daniel Berlin explains. "Particularly with the gameplay, which goes back to the core DNA of what Battlefield was - it's a game that is squad focused because we feel like that is our space. We want to expand that even more and create more of an identity for ourselves."
This ethos also expands to the players: DICE wants the people enjoying the shooter to be able to carve out their own identity within the game as well. This is more important than caving to pressure from a group that is loud, but likely not the majority of the playerbase.
"You've got to look at telemetry, you've got to look at the data for what people are playing," Berlin says. "Yes, there has been outrage about certain things, and we're not deaf to that. We listen to that. But also, we look at what people are saying versus what people are playing. So there's that discrepancy.
"Basically it's about listening to the community and saying, 'Okay, this is the sentiment right now, this is what people are thinking', then taking that sentiment and bringing it back to the dev team and seeing how it applies to the actual data. Is this a minority group that is being loud, or is it an actual issue? But it's about us staying true to our vision and not making knee-jerk reactions."
One area DICE hopes to improve is by communicating its design decisions better, saying why it has made certain changes rather than just saying what the changes are.
"That's why we started dev talks, as a way to communicate what's going to happen, and also why it's happening," Berlin continues. "When people see the why, they're much more prone to be accepting of the changes."
You can read our Battlefield 5 review here.