Battlefield 1 menus tease Fog of War and Hardcore modes
The server browser in Battlefield 1 spills the beans on two upcoming game modes.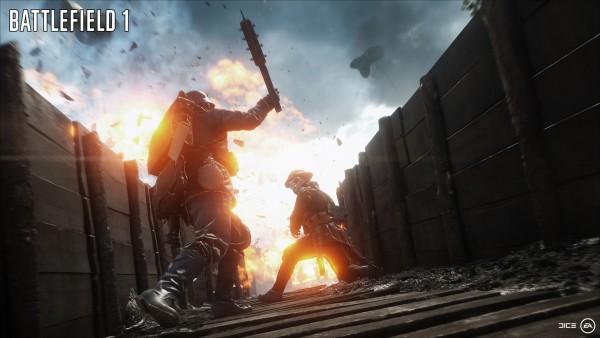 All of the Battlefield 1 game modes were revealed well ahead of time. If you've been playing the EA Access trial, you may have noticed a page dedicated to custom games under multiplayer.
Right up until the launch of the Early Enlister Edition, that page didn't have anything. However, now that the game went live in Australia and New Zealand, the custom games page has been updated to tease some of what's coming.
Reddit user FOGofGAMING grabbed a screenshot of the menu, and it shows two new game modes as "coming soon". The first is Hardcore mode, a fan-favourite that DICE has somehow not mentioned at all in the lead-up to launch.
The next one is something completely new, called Fog of War. As you can see in the image, the thumbnail shows plenty of fog around some soldiers.
Neither mode is active at this time, and there are no other details available if you click on the images. That said, it's easy to guess what a mode called Fog of War is going to be about. Battlefield 1 has some of the most impressive weather effects in any online shooter, and fog is already available on many of its maps.
Instead of rolling in for a few minutes randomly, this mode could include 100 percent fog all-game long. It could disable the mini-map, too, to make it full-on Predator.
As for Hardcore, the mode has always been a staple of the franchise. It's a pretty straightforward affair; mini-map will be disabled, and everything does more damage, or more accurately, you have less health.
Battlefield 1 is out October 21 on PC, PS4, and Xbox One.