Battlefield 1 beta to begin "shortly after" gamescom, insiders get early access
The German community manager for Battlefield has revealed a couple of interesting details about Battlefield 1's upcoming beta.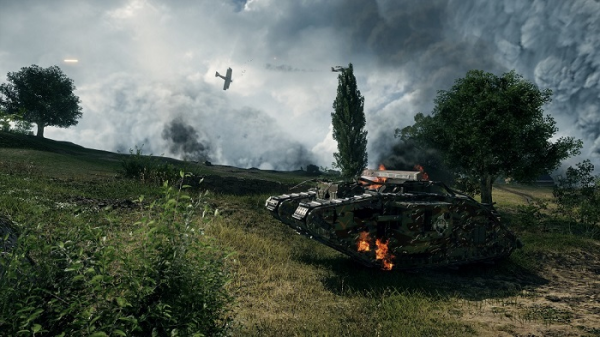 Battlefield 1 is currently in a closed alpha that only a select few have access to. Everyone else is waiting for the upcoming open beta, which has yet to be dated, for their chance to try the game out before launch.
Thanks to a recent interview with Sebastian Moritz, Battlefield community manager in Germany, we now know that the beta will start "shortly after" gamescom. Gamescom takes place 17-21 August, so a late August/ early September launch for the beta would make sense.
Moritz revealed this during a livestream with Twitch streamer CommanderKrieger. The full show is in German, but thanks to translation from Reddit and Twitter user Patrick K., we pretty much have the most interesting bits of info.
According to Moritz, Battlefield insiders will get early access to the beta, as early as three days before everyone else. Battlefield insider is a programme you opt into to receive a newsletter and other Battlefield-related promotional material.
Finally, the community manager confirmed the return of Rush mode for the full game. Unfortunately, he didn't give any hints as to the content of the beta, which in all likelihood will be very similar - if not identical - to the closed alpha.