Battlefield 1: a breakdown of the melee combat system. It's more complicated than you think
Melee combat plays a big part in Battlefield 1 and it's "deeper and more varied than ever."
Westie is here to give us a breakdown of the melee combat in Battlefield 1.
"From crude spiked clubs to the bayonet charge – in Battlefield™ 1, melee combat is deeper and more varied than ever. Few Battlefield moments are as rewarding as finishing off the opposing player with a takedown, and we wanted to leverage that in Battlefield 1 while emphasizing the role that melee combat played in World War I," wrote DICE's Tommy Rydling on the Battlefield blog.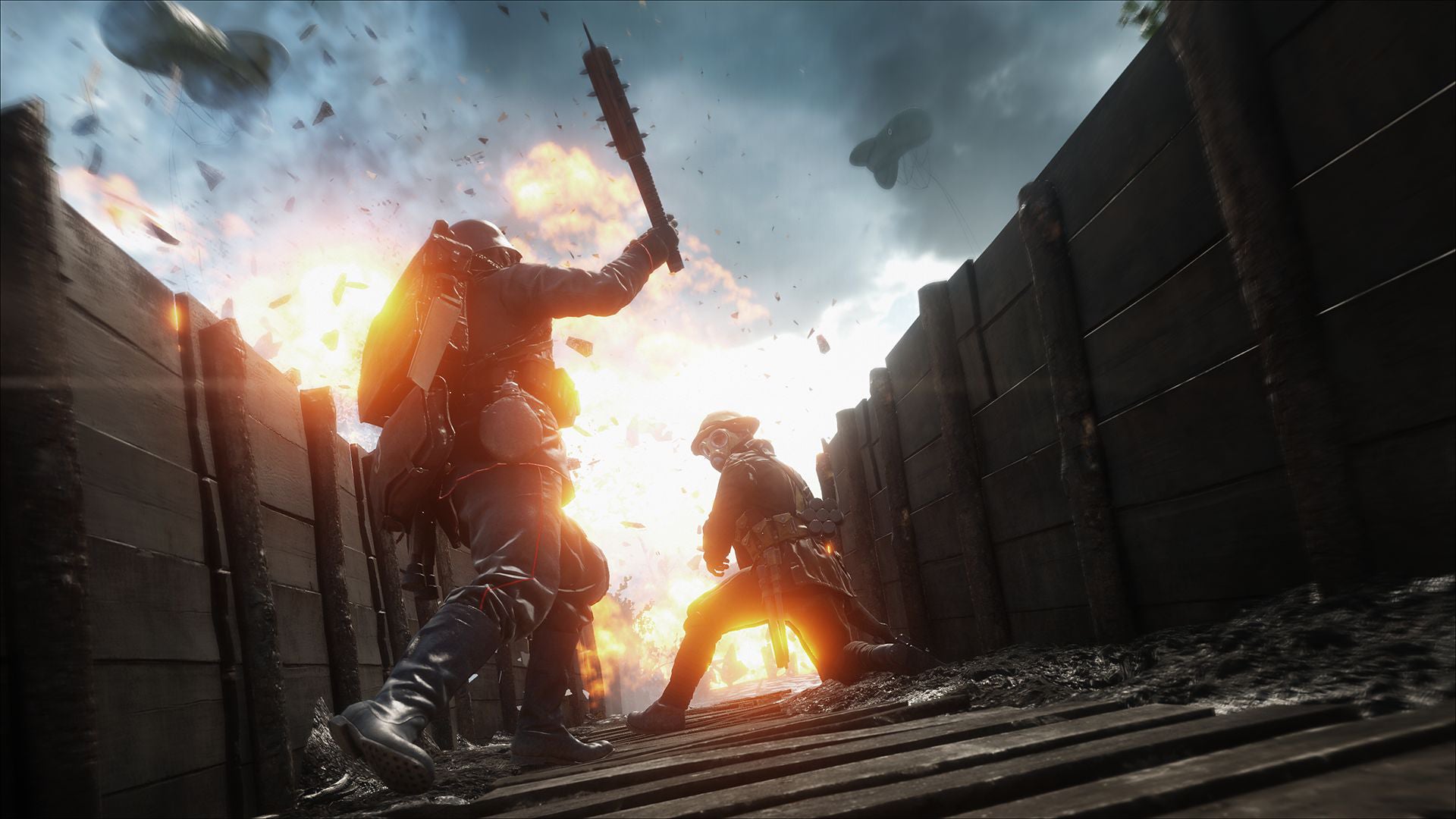 "The World War I setting also opened up for a lot of unique choices in the types of melee weapons employed, from medieval type maces to shovels, pickaxes, cavalry swords, and more, and we have made sure to reflect that in your arsenal."
There are three melee weapon classes - knives, clubs, and bladed/specials, and they all have pros and cons across the three different stats. There's the speed of your swing, the damage they deal with a successful hit, and how easy it is to perform a brutal takedown with them.
Westie goes into more detail in his video, so if you have a few minutes, give it a watch.
Battlefield 1 is due for release on October 21 for PC, PS4, and Xbox One.