With Baldur's Gate 3, Final Fantasy 16, and Starfield, 2023 might be one of the best RPG years in ages
No matter what breed of RPG fan you are, 2023 is a feast of quality.
I was awake at 4AM this morning. I had work to do and a bag to pack, but it was Baldur's Gate 3 that keeping me up. Eyes hurting, slouched back and mid-yawn, I couldn't help but shake the idea that 2023 may very well be the best year for RPGs in ages. Not because Baldur's Gate 3 is an industry-shattering epic, but because regardless of what kind of RPG you fancy, there's a juggernaut release for you this year.
For me, CRPGs and narrative rollercoasters have always been king. I love the intricacies spread throughout Baldur's Gate 3, I love that it rewards me for being a smart tactician, a sliver-tongued devil and a dedicated investigator. These types of games shine through the freedom they give you, and through acknowledging your own weird (often imperfect) decisions. Baldur's Gate 3 lets me be an evil dickhead, and not only are the results rewarding, but your colourful companions don't gawk at you. In fact, some of them are super down to clown with the morally dubious.
It's the perfect water cooler game for super nerds. But maybe that's not for you! Up comes Starfield, a game that likely has greater mainstream appeal, and part of a sub-genre of RPGs that tickles a whole separate part of your brain. Some people don't want to be drowned in dialogue, skill checks, and all the jazz. Some people want to explore a vast world – and Starfield looks like it's going to give you that in spades.
Over 1,000 planets is one hell of a PR line, but for many people out there it'll be exactly what they want for months-upon-months of after work R&R. For those with one or two hours a day to play, a galaxy of side adventures will last 'em months. That, plus Bethesda's special brand of humour, lovable companions and (hopefully) some decent combat and you'll have a shootin' tootin' game that people will be chatting about for ages. Not entirely my bag, but you know for a fact that loads of people are going to eat this up.
Then there's Final Fantasy 16! An action-packed romp with arguably the most cathartic combat a Final Fantasy has ever had. It's also a visual feast, jammed full of bombastic battles, massive set pieces, and every British and Irish accent you could ask for. It set people aflame on release, with Clive's oversized pecks snatching the attention of the world. Again, not my particular brand of RPG, but a damn good one as far as action-RPGs go. A Great addition to the Final Fantasy series, too.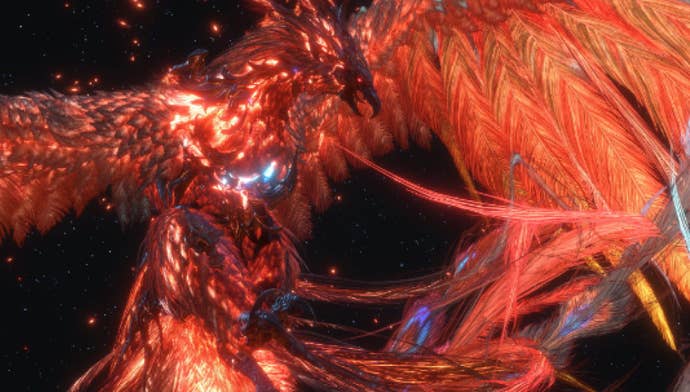 With these three alone 2023 is a winner, but add on top of that the Cyberpunk 2077 DLC that's coming soon, Diablo 4 (even with the season 1 issues), Lies of P and Lords of the Fallen for the Soulslike fans, and even Honkai Star Rail, and it becomes clear as day that 2023 is a great year for almost every RPG fan out there.
Sure, I could look back at previous years and find a 12-month span that was better for me personally – 2019 was a banger thanks to Disco Elysium, Sunless Skies, and Outer Worlds for example – but that would leave other RPG fans out in the cold. 2023's strength (as long as Starfield isn't a legendary letdown) is that it's covering all the bases. There's something for everything to dive into.
That's something you shouldn't take for granted: just look at the state of FPS games right now as players flock to Battlebit Remastered while all the industry hitters appear to be shitting the bed a little bit. We're eating good right now – be sure to savour it!
---
Let us know which RPG you're the most hyped for! Which of the big releases has your name on it? Is it out already, or are you still counting the days until it releases.
---
---