Bad Company 2 PC Beta pushed into 2010 to increase capacity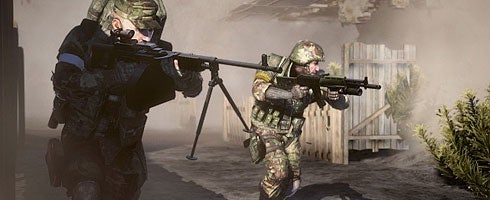 DICE's Gordon van Dyke has assured gamers over on the Battlefield: Bad Company 2 forums that the PC Beta has not been canceled, just delayed until early 2010 for more planning.
"I'll get right to it and say the BFBC2 PC Beta is not canceled," he wrote. "Now this all started due to changes made to an earlier blog that removed the PC Beta from the details and the reason for this was the plan changed.
"With the huge success of the PS3 Beta we decided to drastically increase the PC Beta's capacity to insure as many people as possible could participate. Unfortunately this meant we had to delay the Beta to very early next year giving us more planning time to make it happen and implement more optimizations."
He went on to confirm details for the PC version, which include: DX9 -11 support, up to 32 Players on PC (24 on consoles), it runs on Windows XP, Vista, and 7, peripheral support like Joysticks for flying, NVIDIA 3D Vision, Logitech LCD Keyboards and VoIP Support, a dedicated ranked server and loads more.
Hit the link to get the full thing.