Back 4 Blood may be on Xbox Game Pass day one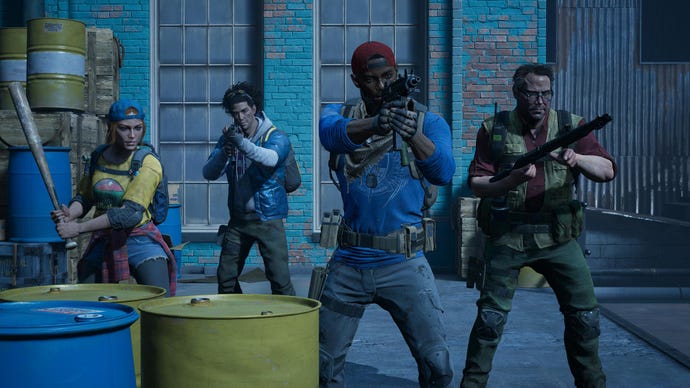 Warner Bros. may have leaked a big Back 4 Blood announcement.
Back 4 Blood, the co-op shooter from Left 4 Dead creator Turtle Rock, could be launching into Xbox Game Pass. The news was leaked in the description of a YouTube livestream of the game's upcoming PvP reveal.
As spotted by EricKillMongerz on Reddit, towards the bottom of the blurb, It's revealed that Back 4 Blood will be on Game Pass on day one, across Xbox as well as PC.
The video has since been made private, but it's likely going to return with that sentence removed. Considering the way it's worded, it's likely that this news will be shared ahead of the PvP event.
"Back 4 Blood will be coming to Xbox Game Pass at launch vis Xbox Series X/S and Xbox One, as well as Windows 10 PC," it reads.
Two hours before Back 4 Blood's PvP livestream, the Microsoft and Bethesda showcase will be live, which could be where the Game Pass news is first announced.
Publisher Warner Bros. has not even hinted at a major announcement like this for the game, but - barring any unscrupulous business on the part of the Reddit user - it could totally be real.
Back 4 Blood is getting an open beta in August. The game will be released October 12 on PC, PS4, PS5, Xbox One, and Xbox Series X/S.