Asus gaming monitors are massively reduced for today only at Amazon US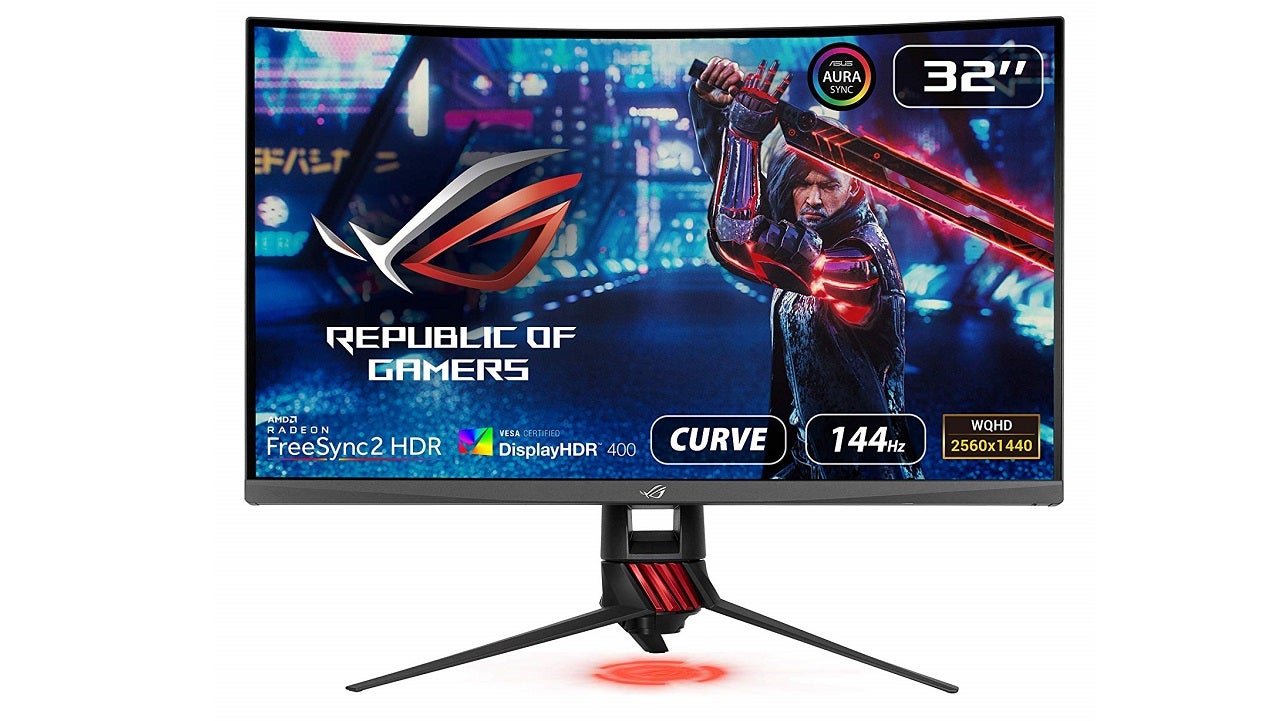 A selection of Asus gaming monitors is one of the deals of the day over at Amazon US with up to $100 off some of the manufacturer's high-end models.
At one end of the scale, you have the Asus ROG Strix XG32VQR. According to our pals at RPS, this is up there as one of the best 144Hz 1440p HDR gaming monitors you can buy. It also sports a 31.5" curved screen and FreeSync support, so you can see why the price tag is sitting at a fairly hefty $435.99. Still, that's over $100 off the usual price for a stunning piece of kit.
Drop down a little and you'll find the Asus VG248QG reduced to $189.99. This already much more reasonably priced 24" screen still doesn't lack for features. It supports resolutions up to 1080p and a 165Hz refresh rate. It's also FreeSync/G-Sync compatible. It's an excellent choice for a high-end monitor if you don't want to hand over an extortionate amount of money.
Then, lastly, you can get the Asus VG275Q for $179. This is very similar to the previous model, though the drop in price is due to it lacking a few features. It boasts a bigger 27" screen, but you'll find it has a slower 75Hz refresh rate and only FreeSync support. Again, it's still more than capable as a top-end gaming monitor – especially with $80 off.
But that's not everything! Those are just some of the highlights across all the PC gaming goodies on sale today at Amazon US. Have a browse of the full range and you'll find cases, hard drives, laptops and more.
And then, for even more offers, you can always hop over to Jelly Deals. We've recently been through and updated our guides on Nintendo Switch SD cards, where to pre-order Doom Eternal for the best price and the best Borderlands merch.