Ubisoft's mobile game Assassin's Creed Rebellion is out now on iOS and Android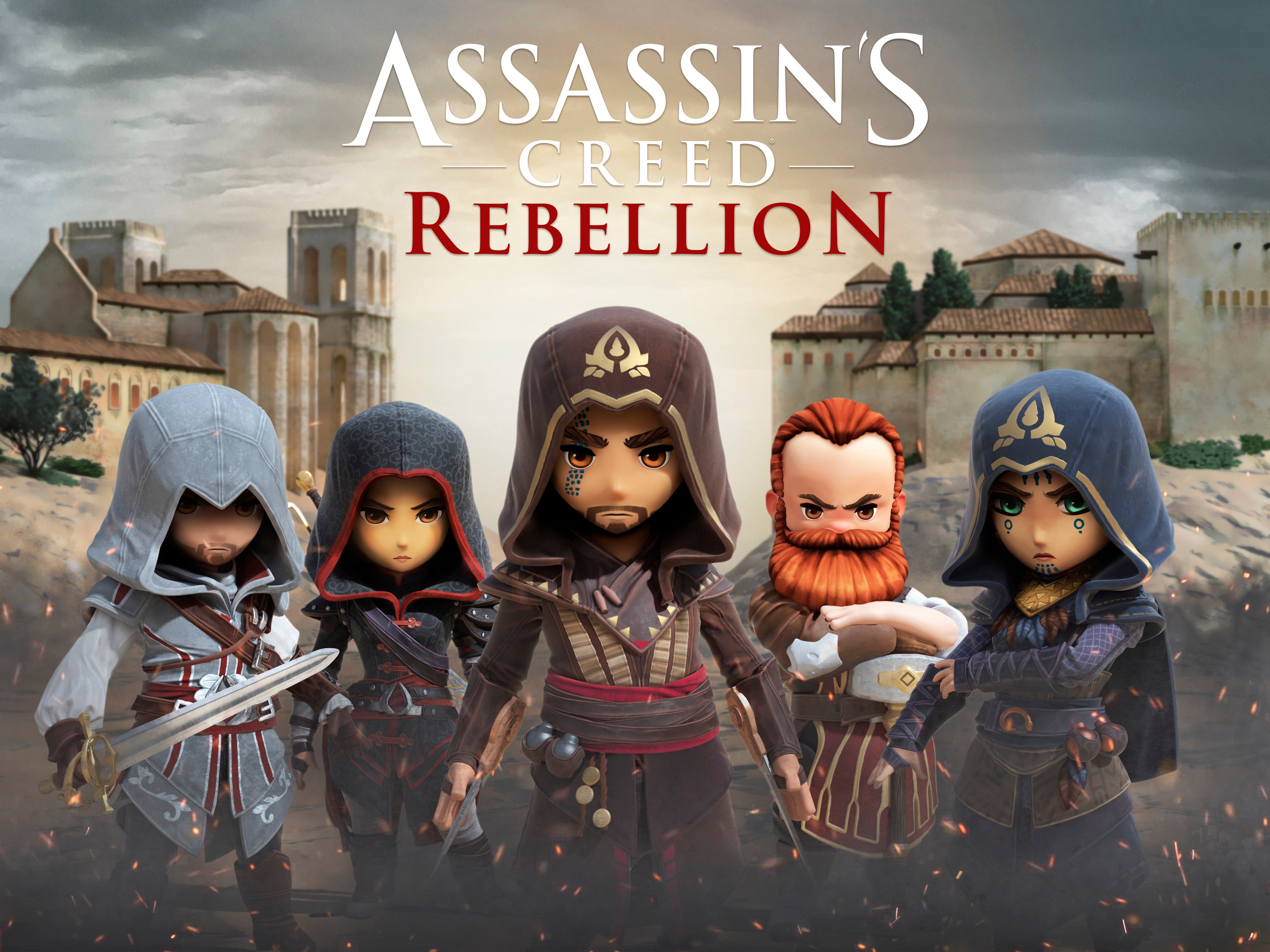 The Assassin's Creed mobile game is finally out and you can get a peek at what's in store with the new launch trailer.
Assassin's Creed Rebellion was announced for Android and iOS last year, and the free-to-play game dropped this week, alongside a launch trailer featuring gameplay from the title.
The strategy RPG game, developed by Behaviour Interactive, features a roster of characters from across the series, including including Ezio, Aguilar, Shao Jun, Claudia, and Machiavelli, as well as over 20 new characters that can be unlocked.
The "new artistic direction" was touched on in the initial announcement, with characters looking like a collection of Funko Pop figures have underdone a voodoo ritual, springing to life and going on a Chucky-inspired murderous rampage. But in this case, it's all in the name of a rebellion, so a stiletto to the heart is NBD.
Set during the Spanish Inquisition, players grow their Brotherhood through new recruits, and building and managing their fortress, in a similar vein to Fallout Shelter.
There are different combat styles to play with, and you can handle missions by utilising stealth, or going balls out mental and attacking everyone in sight.
Special limited-time events will give players a change of scenery, incorporating a variety of time periods from the series, including Assassin's Creed Odyssey's Ancient Greece, as well as presenting the opportunity to add characters like Alexios and Kassandra to the roster.
Players with the new iPad Pro will be pleased to know that the game has been optimised for the device, with "higher texture resolutions, improvement on 3D-model rendering and overall performance optimization."
Assassin's Creed Rebellion is available to download on the App Store and Google Play right now.