Art of Rally is the follow-up to the serene and satisfying Absolute Drift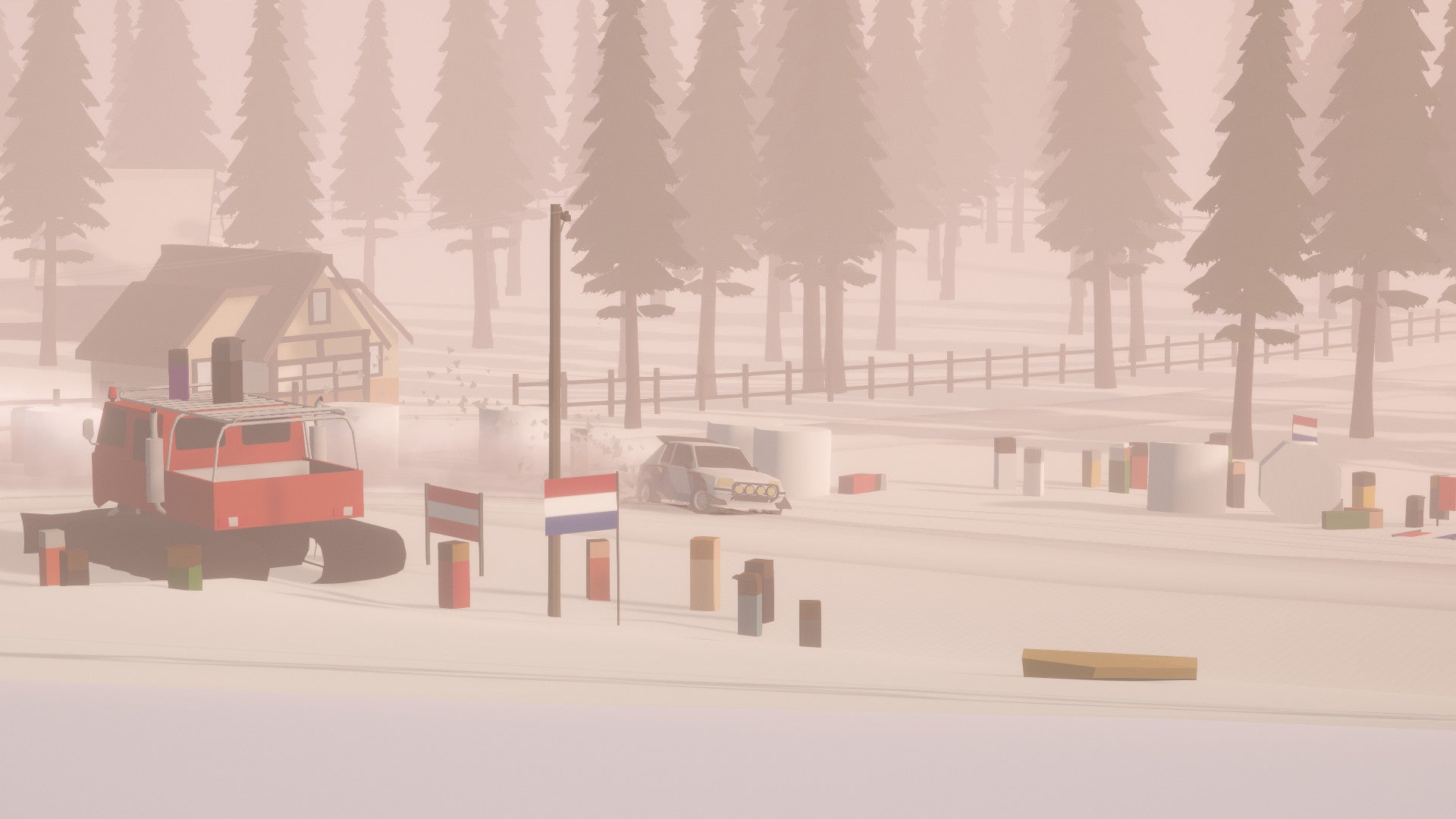 Art of Rally is the new game from Funselektor Labs, developers of the relaxing and peaceful Absolute Drift.
If you're unfamiliar, Absolute Drift is a top-down driving game with a relatively simple structure. You drift around bespoke tracks and attempt higher and higher scores.
Though the setup isn't complicated, playing it requires a fair bit of skill - and so satisfying to gradually get to grips with. The next game from the same team will also have you driving cars, only this time it's in the world of rally.
Art of Rally is the latest iteration on those mechanics, with even deeper gameplay mechanics. The game features cars from different rally eras, including classics Group B and Group S, which you'll take for a spin across iconic rally locations such as Norway, Finland, Germany and more.
Funselektor Labs says driving mechanics have been overhauled, and promises a car damage system that affects performance, which you'll be able to counter through repairs between stages.
It looks like a nice step-up over Absolute Drift, and it's coming to PC this year. Until then, you can enjoy the game's first trailer below, and add it to your Steam wishlist.