Oxenfree 2, Fez, OlliOlli World, more coming to Nintendo Switch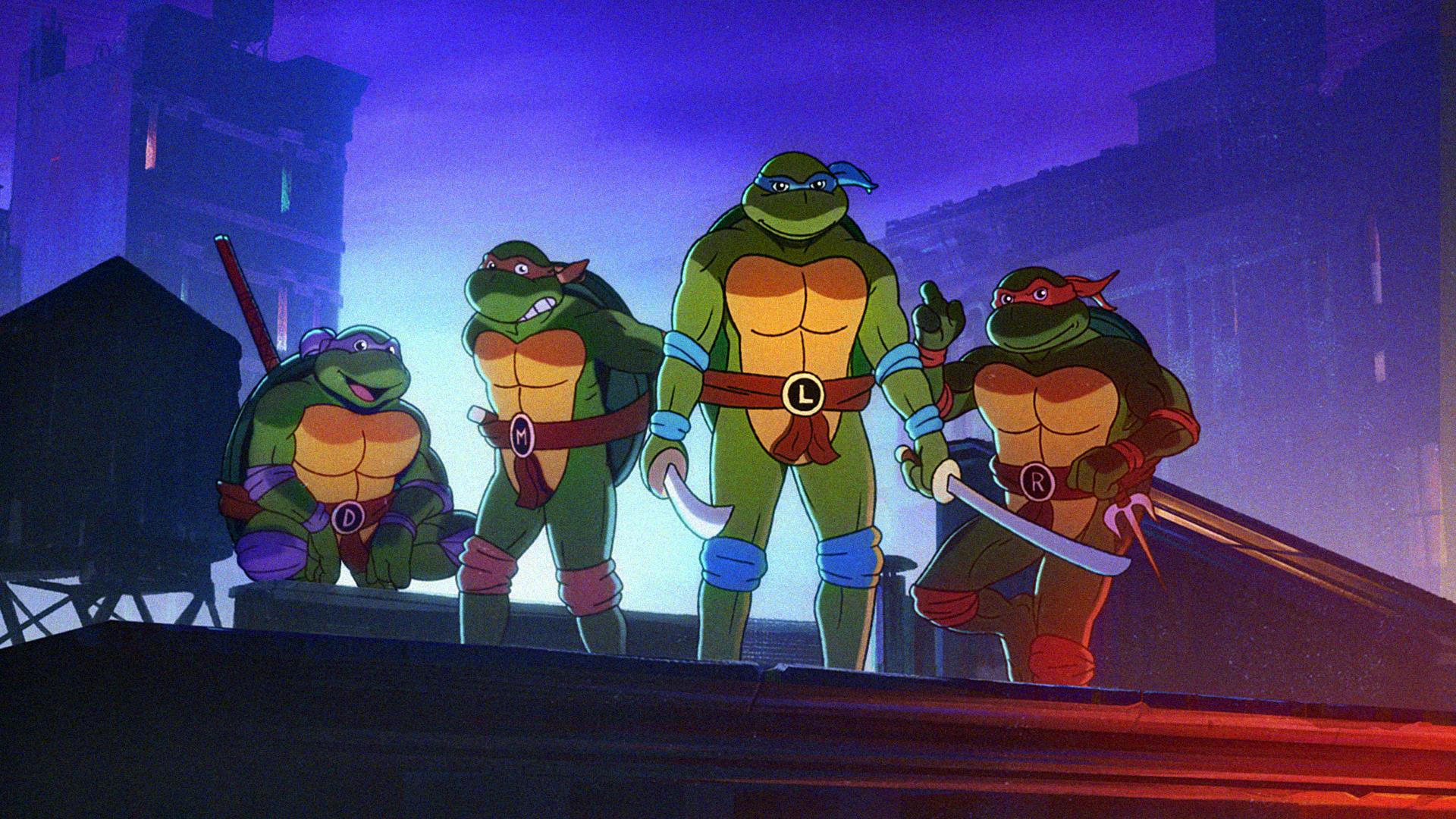 Plenty of games were announced today during Nintendo's Indie Showcase.
Durning the Indies Showcase, Nintendo announced some indie games coming to Switch in the near future.
One of these is Oxenfree 2: Lost Signals from Night School Studio. The supernatural narrative adventure game tells the tale of a researcher who stumbles upon ghostly happenings. Taking place five years after Oxenfree, in it, Riley returns to her hometown of Camena to investigate mysterious radio frequency signals causing curious disturbances.
Oxenfree 2 is coming to Switch sometime this year and presumably other platforms.
Roll7 announced OlliOlli World during the presentation. In it, you will "tear up the streets" of Radland and search for the skate gods in this action-platformer. Master tricks, meet interesting characters and discover the hidden secrets of the world when it releases on Switch this winter. It will also release on PS5, PS4, Xbox One, Xbox Series X/S, and PC.
Two games from Annapurna Interactive are coming to Nintendo Switch. These are Hindsight, out later this year, and Last Stop which comes out in July.
In the narrative game Hindsight, an older woman reminisces about her family and the objects from her past serve as portals into long-lost memories. These reveal a decision she made long ago that forever changed her life.
Last Stop is a single-player third-person adventure set in modern-day London, where you play as three separate characters whose worlds collide during a supernatural crisis.
Road 96 was also announced for Switch. Already confirmed for a PC release later this year, the narrative-focused game features a mix of adventure, exploration, and puzzle-solving in a procedural story with thousands of potential paths to take. You will meet characters from all walks of life and learn their intertwining stories. The decisions you make can also alter your experience.
Also coming to Switch, and by coming we mean today, is Fez from Polytron. In case you have never heard of Fez, it stars Gomez, a 2D creature living in a 2D world. When a mysterious third dimension is revealed to him, Gomez is sent out on a journey that will take him to the very end of time and space. You will need to navigate 3D structures from four distinct classic 2D perspectives.
During the showcase, it was announced Teenage Mutant Ninja Turtles: Shredder's Revenge from Tribute Games is coming to Switch later this year. It features a blend of retro and modern visuals with classic arcade-style beat-'em-up action. It features the ability for up to four players to play together locally or online. It is also coming to PC and other platforms.
Cris Tales from Dreams Uncorporated and SYCK announced the time-traveling combat title will be released this summer. The game is an era-bending JRPG where past, present, and future come together. Players can use Crisbell's ability to slip between time periods to both aid citizens across the kingdoms and perform surprise attacks on enemies.
Crisbell's goal is to save her magical world from the evil that threatens it and must use her powers to shape the past, present and future while gathering allies. It lands on Nintendo Switch on July 20. It is also coming that day to PS4, PS5, Xbox One, Xbox Series X/S, Steam, Epic Games Store, GOG, and Stadia.
Coming to Switch later this year, as well as Xbox One, Xbox Series X/S, PlayStation 4, PlayStation 5, and PC is Aztech: Forgotten Gods. In it, you will explore a Mesomerica left undisturbed by European powers. Here, the far-future Aztec capital Tenochtitlan thrives and is now a stone metropolis. Increasing reliance on technology rendered ancient gods remnants of the past.
In the game, the heroine Achtli will inadvertently awaken the gods hidden underneath the city, who begin destroying everything in sight. After the catastrophe, she awakens to find a prosthetic artifact, called Tez, fused to her arm that talks to her. Now, she and Tez will need to bring down the gods threatening Achtli's home.
Announced today for Switch during the stream was Art of Rally. As previously reported, the game is also coming to Xbox Series X/S Xbox One, and Game Pass for PC and console. The Nintendo Switch version will benefit from all previous updates published on its PC counterpart, including the upcoming Kenya update that will release simultaneously with the console launch.
The following games were also announced for Switch during the show:
Ender Lilies: Quietus of the Knights from Binary Haze Interactive: In this dark fantasy 2D action-RPG, encounter horrific enemies against whom a moment of inattention could be fatal. Overcome these hardships and seek the truth with the help of fallen knights. The game releases on June 22 the same say it releases out of Early Access on PC. It is also coming to PS5 via backward compatibility with the native PlayStation 4 on July 6. Xbox Series X/S and Xbox One will come at a later date.
The House of the Dead: Remake from Forever Entertainment: The classic arcade rail-shooter is back with a new makeover and exciting gameplay changes. In this multiplayer game, you'll suit up as a pair of government agents sent to investigate disappearances only to find hordes of undead monstrosities. It releases for Nintendo Switch later this year.
The Longing from Studio Seufz: With a beautiful hand-drawn art style and an intriguing story, the game is unlike anything you have played before. The big twist: You don't actually have to play to see how it ends. But that doesn't mean you should just sit idly by. As main character Shade, you must wait 400 days for your king to awaken. While waiting, you can explore dark caves, complete time-based puzzles and collect items. Start your countdown clock now, as it releases for Switch later today.
Aerial_Knight's Never Yield from Aerial_Knight: This is not your typical "runner" game. Run, jump, slide and dash through a futuristic Tokyo-styled Detroit to a head-bopping soundtrack as the protagonist Wally to save what's left of the future. Aerial_Knight's Never Yield slides onto Nintendo Switch on May 19. A demo will be available in Nintendo eShop later today.
There is No Game: Wrong Dimension from Draw Me A Pixel: Despite its title, this really is a game! There is No Game: Wrong Dimension is a point-and-click comedy adventure filled with riddles and puzzles. If you're looking for something different and experimental that's full of surprises, look no further. It releases on Switch later today.
GetsuFumaDen: Undying Moon from Konami Digital Entertainment and GuruGuru: Showcasing a stylized Japanese aesthetic, the game delivers a dynamic hack-and-slash rogue-lite experience, filled with perilous dungeons, fierce boss battles, and intense, skill-based combat. It's coming to Nintendo Switch next year.
Beasts of Maravilla Island from Banana Bird Studios, LLC: In this 3D adventure game, take on the role of a young wildlife photographer who traverses Maravilla Island's magical ecosystems to discover extraordinary creatures, learn their behaviors and, most importantly, photograph their majesty. It's out in June.
Skul: The Hero Slayer from SouthPAW Games: Take on an entire army to rescue your king in this 2D fast-action rogue-lite. And the best part? To progress in the game, you'll need to swap abilities, which is done by swapping heads. With 90 playable character variations, each with its own special abilities, you might think you're out of your skull in real life. It's out this summer.
KeyWe from Stonewheat & Sons: This cooperative postal puzzler stars two small kiwi birds working in a whimsical post office. They must jump, flap and butt-slam across an interactive landscape of levers, bells, and buttons to get those messages delivered on time. It releases in August.
Weaving Tides from Follow the Feathers: Call your Weaver and soar across a stunning woven landscape. Set out on a journey to explore ancient dungeons, solve puzzles, wrap up your foes and unravel the great mysteries of a long-forgotten past. The game is a charming single-player adventure set in a world of magic and textile, and releases for Nintendo Switch in May.
Labyrinth City: Pierre the Maze Detective from Darjeeling: Adapted from the children's book series, the game takes you across detailed mazes to retrieve a powerful artifact. On your quest, you will interact with more than 500 items or characters, find over 100 hidden objects, and wander about in beautiful locations. It will be made available this spring.