Anthem: Triple Threat puzzle guide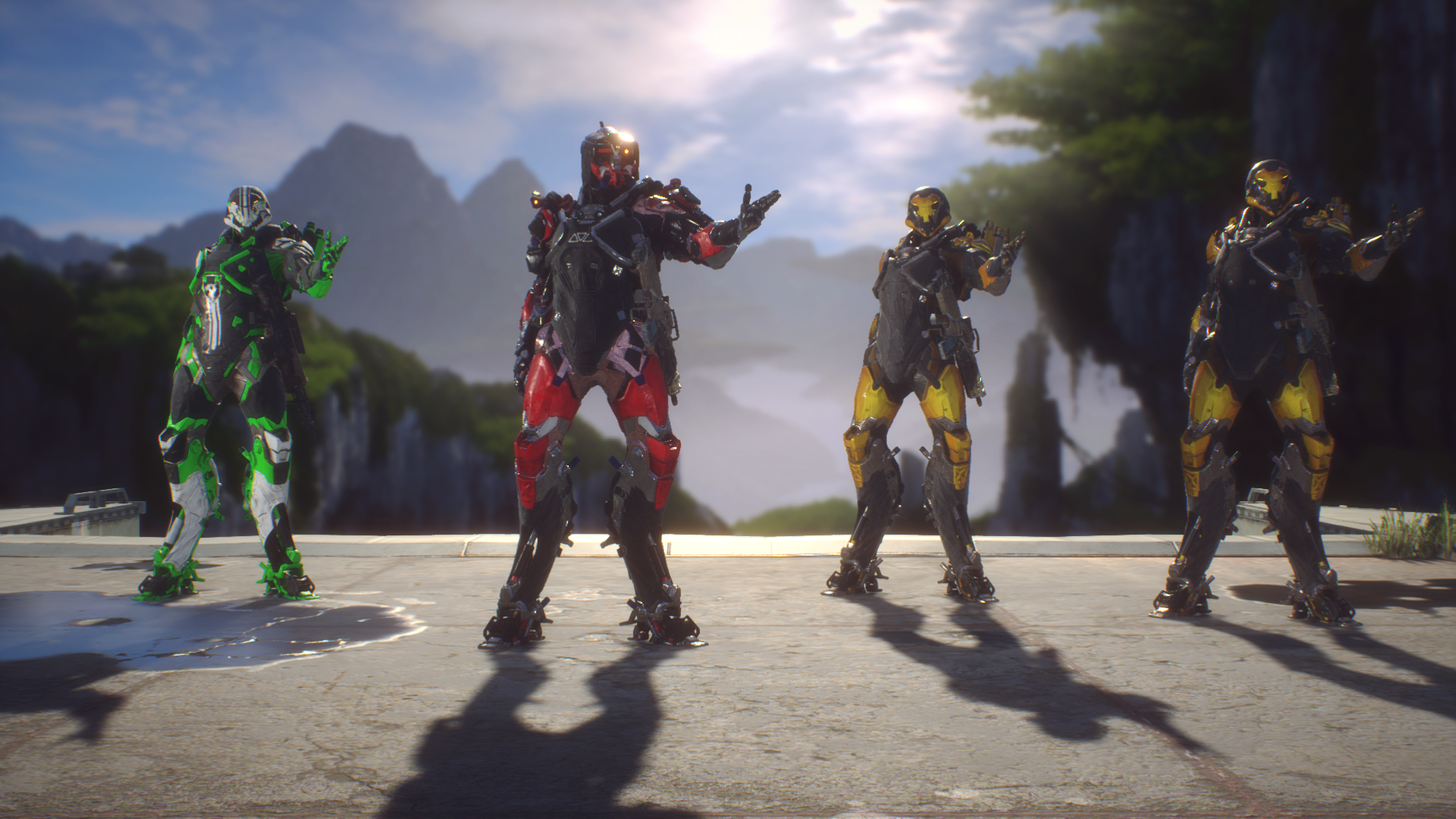 Anthem goes live this weekend, so here's a quick look at the first Expedition you'll be playing.
Anthem is now live for those with early access through EA Access and Origin Access, finally allowing you to team up and explore Bioware's rich sci-fi world.
In this guide, we're going to look at the Triple Threat Expedition. You have the choice of making this a private Expedition with your friends, or you can hope that matchmaking works so you can play with a full squad.
Anthem: Triple Threat Expedition
To begin this Expedition, you'll need to speak with Matthias in Fort Tarsis. He'll ask you to find and bring back the Manifold for his research.
Once you've done that, head over to the Forge and set up your Javelin, then climb in to start the Expedition. You'll be facing the Dominion for this Expedition, so having at least one Colossus in your group would be advantageous.
The majority of this mission is fairly straight forward. Follow the markers, clear out the enemies then look for crates nearby that you can scan. The scanner in the map bar will point you in the direction of points of interest and will beep furiously when you're near one.
Towards the end of the Expedition, you'll reach a chamber with three identical flying members of the Dominion. Your Freelancer will comment on this as its important to the plot, but more on that later.
Defeat the three Dominion and head over to the Manifold. You'll see that it's guarded by a barrier and it's up to you and your squad to disable it.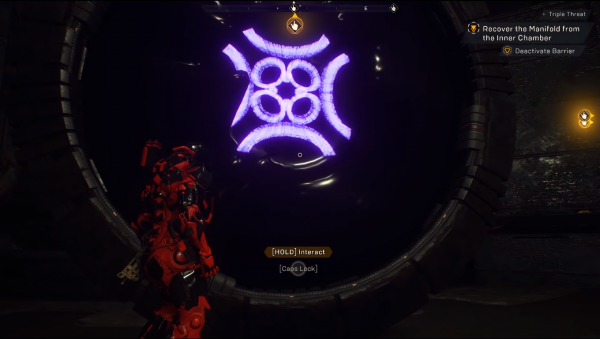 Around the chamber, you'll see that there are gates with glowing locks. Pick a gate each and interact with it. The gate will spin and the lock icon will change, along with its colour.
There is an icon near each lock, so it's as simple as matching the lock to the icon. The icon could be on the wall beside the gate or under the bridge in front of it, so look around until you see a flash of colour.
If you're facing the Manifold, spin around and go to the gate on your left, and turn it to the yellow icon. The one at the back of the room should be turned to purple, and the one on the right turned to red.
The barrier will then deactivate and you can pick up the Manifold, ending the mission. Once you've returned to Fort Tarsis, speak with Matthias about the Manifold and trigger an amusing cut scene and set of events.
If you're not able to access Anthem just yet, it releases to everyone on PC, PS4 and Xbox One on February 22.