Alien Breed Evolution - 5 minutes of gameplay video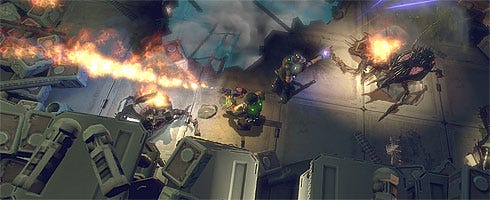 There's a five-minute, off-screen movie of Team 17's Alien Breed Evolution after the break. We saw the frankly awesome-looking shooter today at Develop in Brighton.
The detail really doesn't come over in this video, but it's a joy to behold in the flesh. You'll get a good idea of what's going on in the footage.
Team17 boss Martyn Brown's playing here. The game's out later this year, on XBLA first, with a PSN version to follow.
We interviewed Martyn on camera, so we'll get that up for you later on.
more