Activision says Modern Warfare 2 "looks incredible"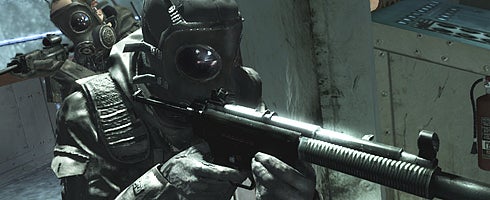 Activision CFO Thomas Tippl reckon that Call of Duty: Modern Warfare 2 "looks incredible".
"Last year we had probably beaten most expert expectations by growing the Call of Duty franchise over the tremendous success that was the first iteration of Modern Warfare," he said, speaking at the Wedbush Morgan Securities annual meeting today.
"For 2009, Modern Warfare is coming back, we expect it will be the most anticipated game of the year. Perhaps the number one game of the year despite the fact that it's only going to launch in the holiday season.
"There is no doubt in my mind that it will again raise the bar for the shooter genre.The game is looking incredible and Infinity Ward, the studio that is developing it, is just doing an unbelievable job."
Kudos to Kotaku on this one.