ActiBlizz: Shareholders, analysts concerned over possible StarCraft 2 delay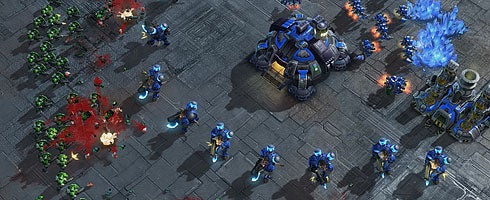 Shareholders are apparently a bit worried that Activision Blizzard may face some financial obstacles by the end of the year, what with shares in the company falling 14 percent in the past month.
The main concern, reports MarketWatch, is ActiBlizz's current release schedule, shifting Singularity into 2010, and the growing assumption that StarCraft 2 may miss it's release date.
"The beta testing for StarCraft 2 hasn't started yet," said analyst Jess Lubert of Brean Murray."If it starts in August and takes 5-6 months, then launching the game this year is next to impossible."
Some analysts have moved the game out of the ActiBlizz estimates for the year, some citing the potential delay of the RTS along with Singularity being moved and the possibility of Guitar Hero: Van Halen being pushed back as well.
China holding back a full release of World of Warcraft while Blizzard gets the server situation worked out between NetEase and The9 has also been taken into account by investors and analysts.
ActiBlizz has scheduled its Q2 earnings call for August 5, but a StarCraft 2 date is not expected to be announced - however, some analysts feel that Modern Warfare 2 will swoop in and save the day, with some estimating that it will sell up to 8.5 million units, and surpass 10 million units lifetime.
"Even without StarCraft, I think Activision should be able to get to their current guidance for the year. But without StarCraft, getting an upside to that number might be challenging," Lubert contniued.
"I just think investors need that certainty of when it will ship, and it will remove this overhang."
More through the link.