Acti - DJ Hero Renegade pricing "not yet confirmed"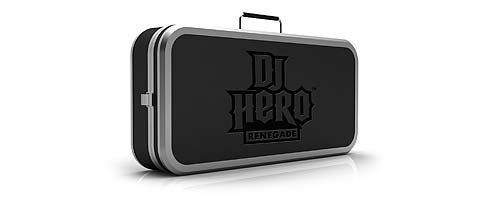 Acti PR just told VG247 that pricing for the newly-announced DJ Hero Renegade edition "has not yet been confirmed."
The SKU, which features a shiny turntable, a hardshell carry case that converts to a stand, and a double-CD of Jay-Z and Eminem tracks, was shown for the first time this afternoon.
The game's normal edition costs £108 to pre-order in the UK, so you can start betting on how much the splendido version's going to cost.
It's out in November.