PS5 pre-order – here's where the PlayStation 5 is still available
After an initial wild flurry of activity, it appears that most retailers have already sold their initial PS5 pre-order allocation. We're seeing some consoles pop up every now and then but, for the most part, it's sold out.
Congrats if you managed to snag one! It sure didn't help matters that consoles were available to pre-order from almost the minute after the latest PlayStation 5 Showcase wrapped up. That was after Sony said PS5 pre-orders would be going live from the following morning. Not a lot of time for anyone to prepare!
Nevertheless, while the initial wave of PS5 stock appears to be gone, some does trickle out every now-and-then at select retailers. Whether it's additional stock or coming from cancelled pre-orders, we'll be updating this page with all the latest availability. You can also follow Jelly Deals on Twitter for up-to-the-minute PS5 pre-order news.
PS5 Console
Put down a PS5 pre-order now and it'll cost $499.99/£449.99/€499.99, For your money, you get the PS5 console and a PS5 DualSense controller. You can also get the PS5 Digital Edition for $399.99/£359.99/€399.99. There are no bundles available at this time.
PS5 ($499.99/£449.99/€499.99):
PS5 Digital Edition ($399.99/£359.99/€399.99):
PS5 Accessories
While we may be struggling for PS5 consoles, the full raft of PS5 accessories that are set to be released at launch are still available to pre-order – for the most part. Popular items like the DualSense Charging Station and Pulse 3D Wireless Headset are sold out at some stores, but there's good availability of most other items.
Amazon US: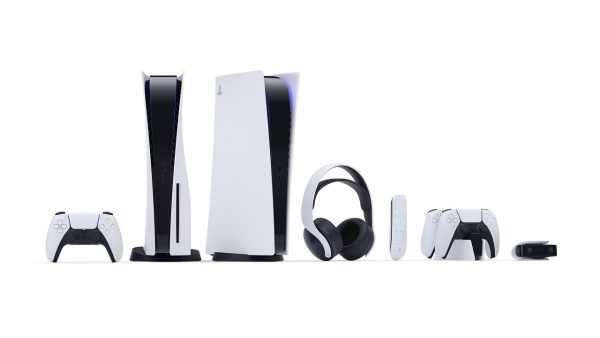 PS5 Games
Does of the raft of recently confirmed games encourage a PS5 pre-order from you? In today's reveal event, we saw the likes of Marvel's Spider-Man: Miles Morales and Demon's Souls would be launch titles. It was also nice to see Final Fantasy 16, confirmed as well. Not ready to buy the console yet? Many will also be releasing on PS4, with the option to upgrade to the PS5 version further down the line. This includes Horizon Forbidden West! Alongside that, too, the "overwhelming majority" of PS4 games are backwards compatible on the PS5.
As for the upcoming PS5 launch games, specifically, here's where you can currently pre-order all of them.
Amazon US:
Still undecided? We've got even more PS5 info for you browse through. You can see exactly what you're getting for your money with our look at the PS5 specs. There's also a detailed breakdown of loads more PS5 info, including the release date, confirmed games and more.
Has Sony done enough to convince you to lay down a PS5 pre-order, then?