Ring of Elysium, the battle royale shooter where you can snowboard and paraglide, is coming to Steam next week
Ring of Elysium, the battle royale shooter from Chinese publisher Tencent, is launching soon on Steam in the West.
You may remember hearing the name Ring of Elysium in the last few months. The game, formerly known as Europa, was announced in November, shortly after Tencent acquired the rights to distribute PUBG in China.
A version of Ring of Elysium has been available in certain countries in Asia for quite some time, and we even wrote a guide on how to play it in English in the West.
This won't be necessary anymore, as the game is launching on Wednesday, September 19 on Steam through Early Access.
Ring of Elysium has a few different things going for it that differentiate it from the other battle royale shooters out there. For one, the game features heavy reliance on weather mechanics.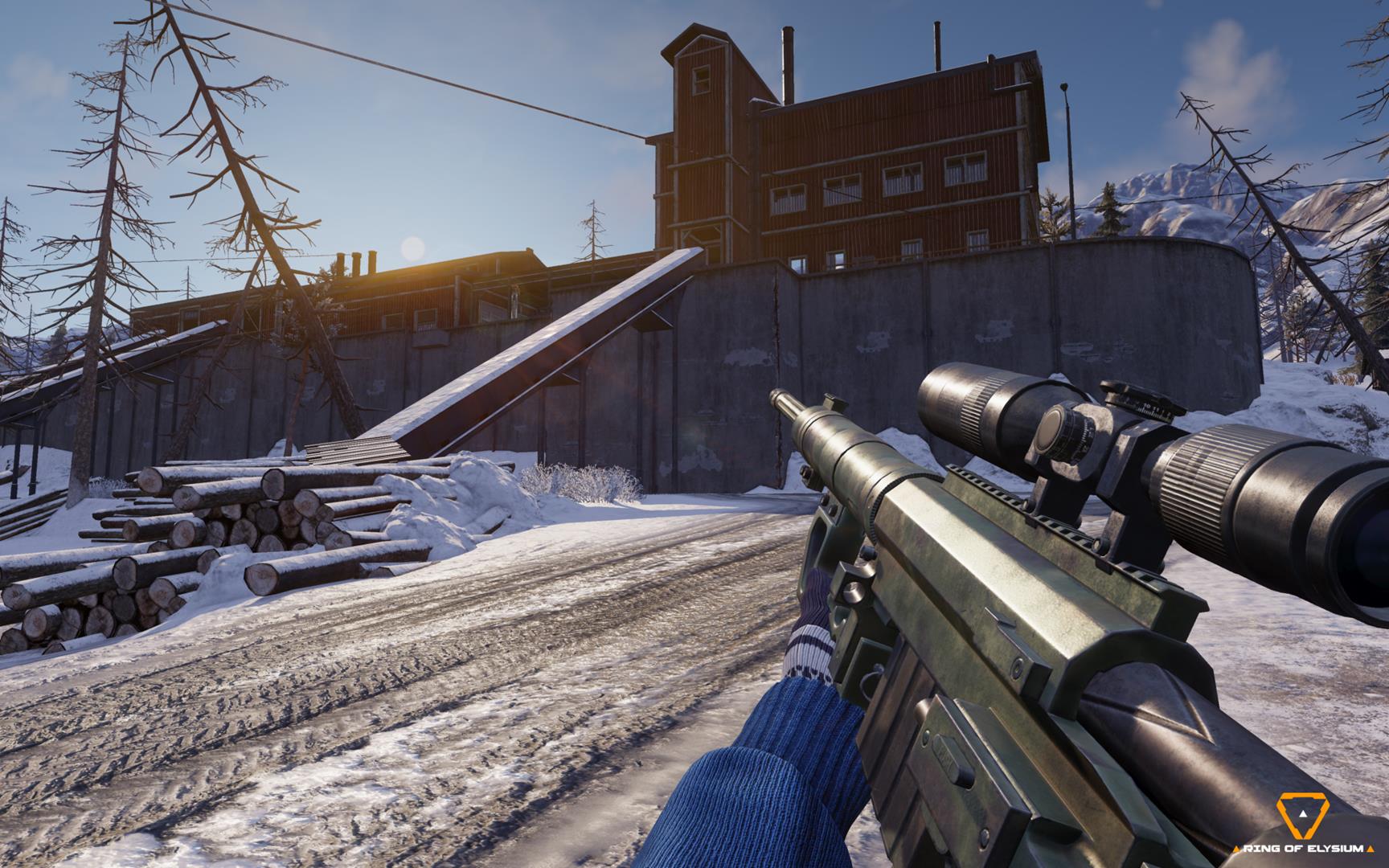 The map is set in a region in the middle of a snow storm. Temperatures will fall dramatically over the course of the round, locking out areas, and bringing the remaining players closer together. But that's not all, some spots in the map are located near avalanches, which, when triggered, destroys all buildings and players in their path.
To traverse these harsh conditions, you'll have access to an ice axe that lets you climb on walls, a snowboard to quickly descend from high altitudes, and a hang glider. You'll also find more traditional, and thematically appropriate vehicles.
Unlike PUBG or Fortnite, up to four players can win a Ring of Elysium match. Players are asked to head towards an extraction helicopter instead of simply being the last one alive. The game does borrow PUBG's dual-perspective, however, offering the ability to switch between first and third-person aiming on the fly.
Ring of Elysium is developed by Tencent's Aurora studio, on the company's proprietary QuickSilver X engine. The game is free-to-play, and you can add it to your Steam watchlist through the link.
Interestingly, the Asian version has another map that doesn't feature any of these snow mechanics. It's not clear yet if the original, more traditional map will too be coming to Steam.