How to download and play Ring of Elysium in English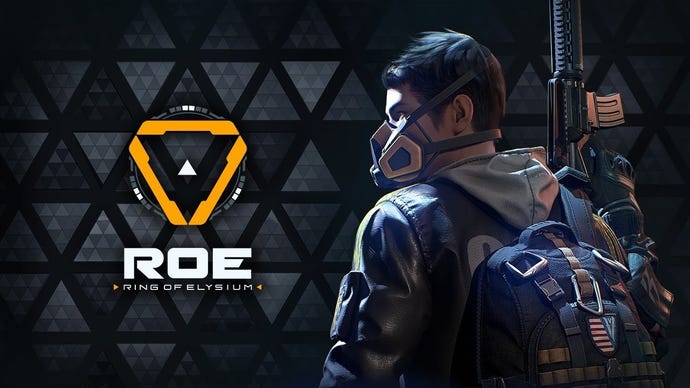 PUBG-like Ring of Elysium has not yet been announced for the West, but that doesn't mean you can't play it right now.

If you recall, late last year, right around the time Chinese publisher Tencent won the rights to distribute PUBG in China, the company announced that it's also working on its own battle royale games.
Two of these were mobile off-shoots, carrying PUBG's name everywhere as the game's official mobile versions. The third, however, is a fully-fledged PC shooter tentatively called Europa. We actually had our first look at Europa in a trailer released in November, and it looked promising.
Fast forward to 2018, and Europa is not only available in the wild, it has changed its name to the much clunkier Ring of Elysium.
What is Ring of Elysium?
Ring of Elysium is a free-to-play battle royale shooter that's as close to a PUBG clone as we may ever get. The usual battle royale staples like dropping out of a plane onto a big map, looking for gear and weapons, and the ever-encroaching circle are all here.
Because the game is still in development, the player count usually hovers around 55 per match, but this could go up to the full 100 at launch. Outside of that, Ring of Elysium is everything you expect from a PUBG clone, and, in some cases, it does a few things even better than PUBG.
Ring of Elysium features a wider variety of modern weapons, and several quality-of-life improvements PUBG players will be thrilled to see. Being able to attach two scopes to a weapon (for different engagement ranges), the smoother loot experience with plenty of guns, and the game's better performance on PC are all things you'll notice right off the bat.
Ring of Elysium admittedly is a bit more arcadey compared to PUBG's tactical, hardcore mechanics, but that's definitely a niche that no other game is catering to - Fortnite not included.
How to play Ring of Elysium
This is where it gets tricky. You see, Ring of Elysium is currently only available in the Asian market. But regional restrictions don't stop anyone on the internet, and this guide will outline the steps you need to download and play it anywhere in the world.
This guide will also get you playing the game in English, but you definitely could play it in Thai if you don't want to complicate the process. So without further ado, let's begin.
How to download Ring of Elysium
Ring of Elysium uses Tencent's Garena app. Think of it like Steam or the Wargaming launcher, except it only has Tencent-published games. If you don't have an account, create one at the link. Alternatively, you can download the client itself and create your account from there.
You will need the Garena client either way so you may as well install it to start with. When you're done creating an account, log in with your username and password using the Garena client. Depending on your current location, the home page could look very different.
If the app doesn't find any available games in your region, it'll bring up a message saying that the home page will revert to the default Singapore one. Confirm the message.
In order to be able to download Ring of Elysium, we need to first bring it up on the home page. To do that, click the gear icon on the top right. Under General > Region, select Thailand. Keep the language English and hit save.
The home page will now refresh, showing you the Ring of Elysium tile. Click on it, hit Install at the bottom and choose a directory to begin the download.
You will be able to play as soon as the download is done (around 5GB), but everything in-game (menus, kill feed, item descriptions etc.) will be in Thai. You can definitely get by even if you don't understand the language, just because of the similarities between Ring of Elysium and PUBG.
How to play Ring of Elysium in English
If you want to play Ring of Elysium in English, however, there are a couple of extra steps we'll need to take. In order to trick the game into displaying English menus and text, we're going to do a bit of light tinkering.
First, we'll need Process Hacker, an advanced task manager that allows access to certain information we'll need to modify. Install the program and launch the game.
Alt-tab out and look for a process called 'Europa_Client.exe' in your list of currently running processes. Right click the process, and go to Properties. Under the General tab, you'll find a section called Process.
The first entry on the list is Command Line, hit the magnifying glass icon and copy all the information you see in the window that pops up. Be careful not to share this information with anyone.
Create a new text document on your desktop or anywhere else, and paste everything into it. Close the game, and go back to the text document. Find the line that reads "language=th" and replace "th" with "EN". This changes the game's language to English.
Save the file as a .bat file (batch file) and name it anything you want. This last step is very important, as without it, the file will just exist as a text document.
When you're done, you'll see that the icon for the file has changed to indicate that it's now a .bat file. This is what you're going to use to launch the game going forward, and it will always display in English.
Keep in mind that you can always uninstall Process Hacker later if you don't want it for any reason.
UPDATE: Some readers are reporting that Ring of Elysium no longer shows up on the home page. This could be the result of publisher Tencent blocking the game from being played outside of supported regions.
However, there is still one way you could get around that. First, let's try to force the Garena app to launch into the game page rather than the home page. To do that, right click the Garena shortcut on your desktop and hit Properties. Under the Shortcut tab, the first field should be Target.
Leave one space and type in this line (make sure to remove the brackets): [-toggleapp 32838]. Click OK and start Garena again. It can take a couple of minutes for the game tile to show up, if it doesn't, or you get the Authentication Failed message, then the only solution left is to use a VPN.
By using a VPN, you'll be able to bypass the regional restriction. Any VPN is going to work, so use one you're comfortable with, so long as it has Thailand as one of its supported regions.
When using a VPN client, choose Thailand as the country and start the process of downloading the game and creating the batch file. This should allow you to launch the game in the future, and depending on your location, you may not need the VPN past that moment.
Issues that might arise
Ring of Elysium is still in beta, so you're bound to run into performance problems, bugs, or crashes, though those are rare. The other thing you should be aware of is ping.
Ring of Elysium currently only has servers in Asia, which means you're likely going to have a high ping when connecting to the game's servers. Depending on where you are, you're looking at 200+ ms of ping. It's not ideal, but it's the only option we have until Tencent adds servers in the West.
That's it! You're now ready to play Ring of Elysium.