Ring of Elysium Uses Instagram Model's Likeness Without Her Permission
The character Lynn appears to bear a striking resemblance to a real-life model.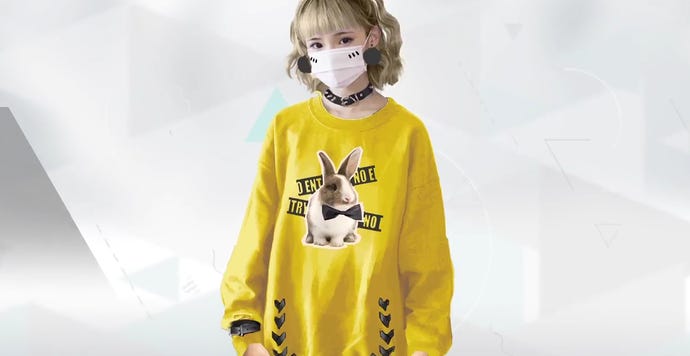 This article first appeared on USgamer, a partner publication of VG247. Some content, such as this article, has been migrated to VG247 for posterity after USgamer's closure - but it has not been edited or further vetted by the VG247 team.
Not to be outdone by Epic Games' run-ins over Fortnite dances, Tencent Games may have lifted a model's likeness and style wholesale to use as a character skin in its battle royale game, Ring of Elysium. The likeness was brought to the model's attention by a fan who also plays Ring of Elysium and immediately noticed the similarities.
Mei Yan is a model and blogger with 196,000 followers on Instagram. Yan has worked with many fashion and beauty brands, but a photo shoot she did for the online fashion brand Omocat may have resurfaced in the unlikeliest of places: in Ring of Elysium's first season battle pass dubbed "The Adventurer Pass."
"This is a photo I took over 5 years ago working with @omocat vs the photoshopped image of me used for [Tencent's] promo image for their [Ring of Elysium] character Lynn," Yan wrote in an Instagram post today. In her post she shared the original image of her modeling and a promotional image used for Lynn, a character skin available in Ring of Elysium's battle pass.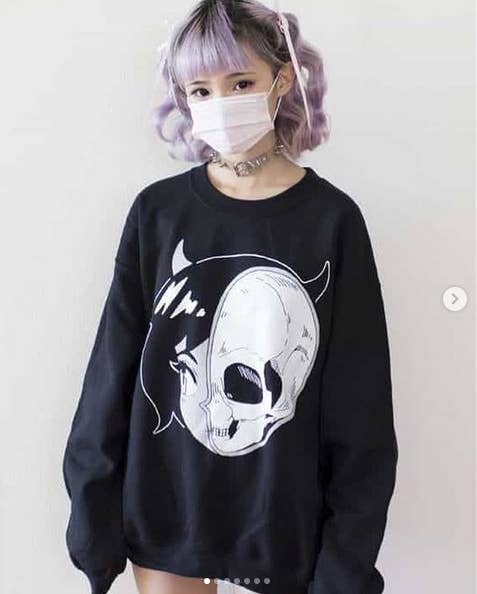 Tencent has taken down the official announcement trailer for Ring of Elysium's Adventurer Season One, but copies of the video are available online from third-party uploaders. You can see Yan's likeness used as Lynn in the :43 second mark and again in the :55 second mark. In the first instance you can plainly see Yan's likeness from the Omocat photoshoot due to her hair color from the shoot, only with marks added to her face. The second instance changes Yan's hair color and adds what look like some accessories to her face and body. The similarities are strikingly obvious.
"I was never contacted by Tencent about using and photoshopping my photos for their game Ring of Elysium," says Yan in an email to USG. "I was honestly kind of lucky to hear about it from a follower who happened to play the game, recognized me, and sent me a message over Instagram." Yan says she has since been in touch with several people involved with Ring of Elysium but has yet to hear back from Tencent.
"It was pretty crazy to see myself in-game without giving prior consent," says Yan. "I've been a model and online personality for a few years now so as much as it sucks, I'm pretty used to having my content and likeness stolen. But this is really on another level. How did they think no one would notice they blatantly stole an image of a pre-existing person?"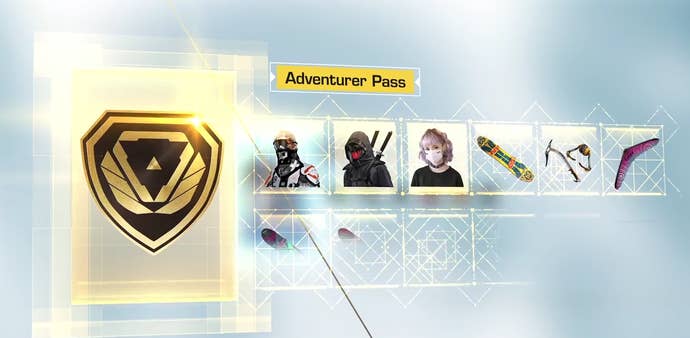 As of this writing, Tencent continues to advertise Lynn in Ring of Elysium. The developers even announced new accessories for Lynn last week, which includes a new pink sweater and cat backpack. However, the original season pass trailer from last November appears to have been removed from official channels.
While researching for this story, I came across a post on the Ring of Elysium subreddit discussing this exact situation with the Lynn model. One Reddit user noticed the likeness and posted their findings on r/RingOfElysium a month ago. "Wow, that's cool, I thought she was a fictional character until I saw this thread," wrote one user. "Nice research, it might be that they are paying her, if not it's probably total 'coincidence'" responded another.
We've reached out to Tencent for a statement but have yet to hear back at the time of publication.