Ring of Elysium Season 5 comes with new battlecars, characters, and more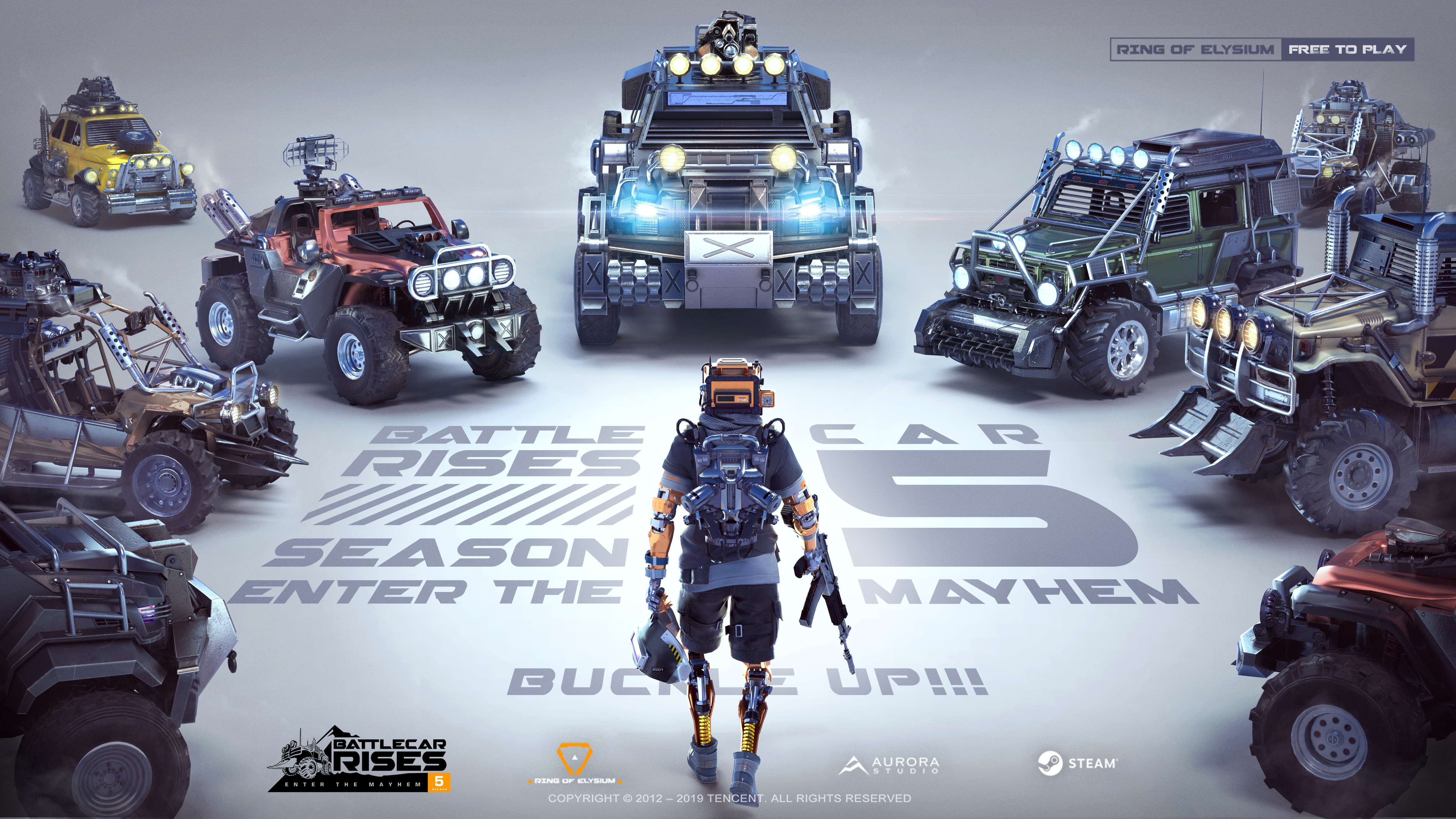 Ring of Elysium Season 5 is here and brings new vehicles, landmarks, and more along for the ride.
Ring of Elysium Season 5 also comes with new rewards, such as three new characters, with the S5 Adventurer Pass.
The new characters in the latest season, dubbed Battlecar Rises, are Alice, Edmund, and Friday.
Alice is an energy expert, Edmund a mountaineer, and Friday was originally an intelligence service robot.
Along with the new seasonal characters are the all-new vehicles and the ability to transform standard vehicles into armored Battlecars.
Different devices include a rocket booster, machinegun turret and explosive barrels. There's also a mini-compact car which has a cloaking device, and a mini SUV equipped with a recon radar.
With the new characters and vehicles comes the RPG-7, an explosive weapon capable of "effectively countering the new Battlecars."
New landmarks have also been added to Europa: the Hospital, a Manor, and the Spaceport.
Finally Season 5 also includes new gameplay options by introducing respawn points. These will allow you to revive fallen teammates at single-use stations located throughout the island.
Hit up the latest update notes for more details on the new season and the game itself.
Ring of Elysium is available through Steam and is a free download.