Red Dead Redemption 2 and Forza 7 will be used to demonstrate 4K on Project Scorpio by Microsoft
Red Dead Redemption 2 and Forza Motorsport 7 are just two of the titles Microsoft will use to show off Project Scorpio's true-4K capabilities, according to a report.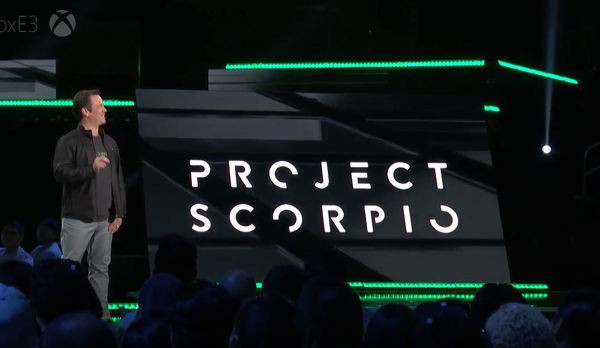 The information comes from marketing materials acquired by Windows Central. According to the site, Microsoft will unveil Forza Motorsport 7 as the headliner for Project Scorpio in within the next few weeks. Sources told the site the racer looks "utterly stunning" running in true 4K.
Other first-party titles mentioned were Crackdown 3, and State of Decay 2.
Third-party offerings noted in the marketing materials include Call of Duty (we're assuming CoD: World War 2, here) Madden NFL 18, FIFA 18 and Star Wars: Battlefront 2.
It's said all will be shown on Project Scorpio in 4K resolution, including the aforementioned Red Dead Redemption 2.
Red Dead Redemption 2 was officially announced in October last year for PS4 and Xbox One. Along with announcement, Rockstar and Take-Two revealed PS4 players will get "first access to earn select online content". A release date other than fall 2017 hasn't been provided, but a recent retail leak suggests we can expect it on October 3, which is a typical Tuesday release.
Along with the titles mentioned above, Windows Central also reports there will be several "4K games out of the box, due to change resilience." Games which run in 900p to 1080p in Xbox One will also be scaled to 4K on Scorpio. Obviously, you will need a 4K TV in order to benefit from the console.
Earlier this year, Digital Foundry came into possession of a Microsoft document, which stated Project Scorpio would not use ESRAM, which is integrated with Xbox One's processor. Since Microsoft promised in the past there wouldn't be any "Project Scorpio exclusives," studios will still need to support ESRAM so customers can play the titles on either system. It was confirmed also the console supports backward compatibility with Xbox 360 titles.
The souped up Xbox Scorpio, as previously reported, sports an 8-core CPU capable of 6 teraflops of computing power 4.5 times as powerful as Xbox One. This has been known since E3 2016 when both Xbox One S and Scorpio were discussed by Microsoft.
Along with the initial specs, "true 4K gaming" and "high-fidelity" virtual reality, the console will also support 4K Blu-ray, something Microsoft was quick to point out when it was revealed PS4 Pro wouldn't support 4K Blu-ray.
The company has yet to decide if it will show more of Project Scorpio before E3 2017, which takes place in June. In February, the firm announced its press event would take place at the Galen Center in Los Angeles on Sunday, June 11 instead of the typical Monday.
It will kick off at 2pm PDT/5pm EDT/11pm UK and there are also plans to host a Fan Fest with more details to be announced at a later date.