For Honor – Ubisoft promised to ban AFK farmers, and now 1,500 players have been hit with 4,000 more to come
Ubisoft is serious about stopping AFK Farming in For Honor.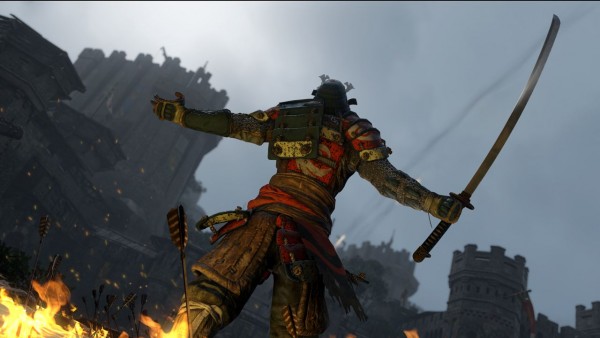 Last week, For Honor developer Ubisoft Montreal outlined its plan to combat AFK Farming – a tactic that involves fooling the game into thinking you're actively engaged in combat in order to earn rewards without actually playing.
This can be achieved by simple tricks such as tying a rubber band around the analogue sticks on a controller, as well as more advanced cheating through third-party apps. Ubisoft promised to improve its in-game detection, and to warn and ban offenders where necessary.
Today, the developer announced the first ban wave. Around 1,500 players received a three-day ban for AFK Farming. Furthermore, 4,000 players were detected to have started AFK Farming and will get a warning, followed by a ban if they do not abstain.
The company said that impacted players will receive an email detailing the reason for the ban, and how long it's going to be.
Ubisoft recently came under fire after a number of exploits and cheats were reported by many in the community. It took a few days, but the publisher eventually cracked down on them, banning 400 players in one wave.
This latest development is another one of the company's efforts to combat illegitimate play, as it continues to struggle with server and connection issues.