Resident Evil 7's Kitchen PSVR demo hits today and you can expect one more update before release
Capcom has released the Kitchen demo for Resident Evil 7 on PlayStation VR, and says to expect one more demo update before the game releases in January.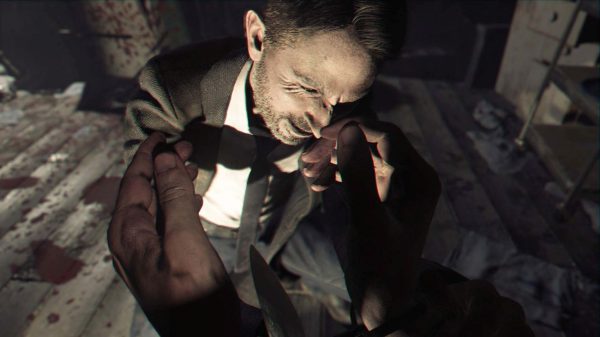 The demo is included with all PSVR units via disc in North America, and is available for download in Europe through the PS Store.
Kitchen is just a small glimpse of what to expect from Resident Evil 7 upon release early next year. The game will also be fully playable on PSVR when it launches. Players will also be able to use the same save data to play either in standard or in VR mode at any time.
Those looking forward to the game will be able to get their hands on another update to the Beginning Hour demo before launch.
Producer Masachika Kawata told wccftech in an interview (thanks, GamesRadar) the update to the demo will allow users to "experience other aspects of the game."
He said a fixed date wasn't set just yet, but it will be out before the game is released.
The previous update to the PS4-exclusive Beginning Hour demo was released back in September, allowing players to explore more of the mysterious, derelict mansion. Beginning Hour does not feature characters or content included in the final game, the firm said previously.
Resident Evil 7 will be released on PC, PS4 and Xbox One January 24. It will also support 4K with played on PS4 Pro.